Cookie Settings
This website uses cookies to improve site functionality and provide you with a better browsing experience. Detailed information on the use of cookies on this website is provided in our Terms & Conditions and in our Cookie Policy. By accepting you consent to the use of all of these cookies.
Click 'Edit Settings' to decline these cookies or to make more detailed choices.
Edit cookies
When you visit a website, it may store or retrieve information on your browser, mostly in the form of cookies. The information does not usually directly identify you, but it can give you a more personalised experience. Because we respect your right to privacy, you can choose not to allow some types of cookies.
Click on the different category headings to find out more and to change the default settings. Blocking some types of cookies may impact your experience of the website and the services we can offer. Read our Privacy and Cookie Policy.
Manage Consent Preferences
These cookies are essential so that you can move around the website and use its features. Without these cookies, the services that ask for cannot be provided. These cookies are on by default but can be turned off in your browser settings.
These cookies allow us to count visits and traffic sources so that we can measure and improve the performance of our website. All of the information these cookies collect is aggregated and is therefore anonymous.
These cookies allow the website to remember the choices you make in order to give you better functionality and personal features.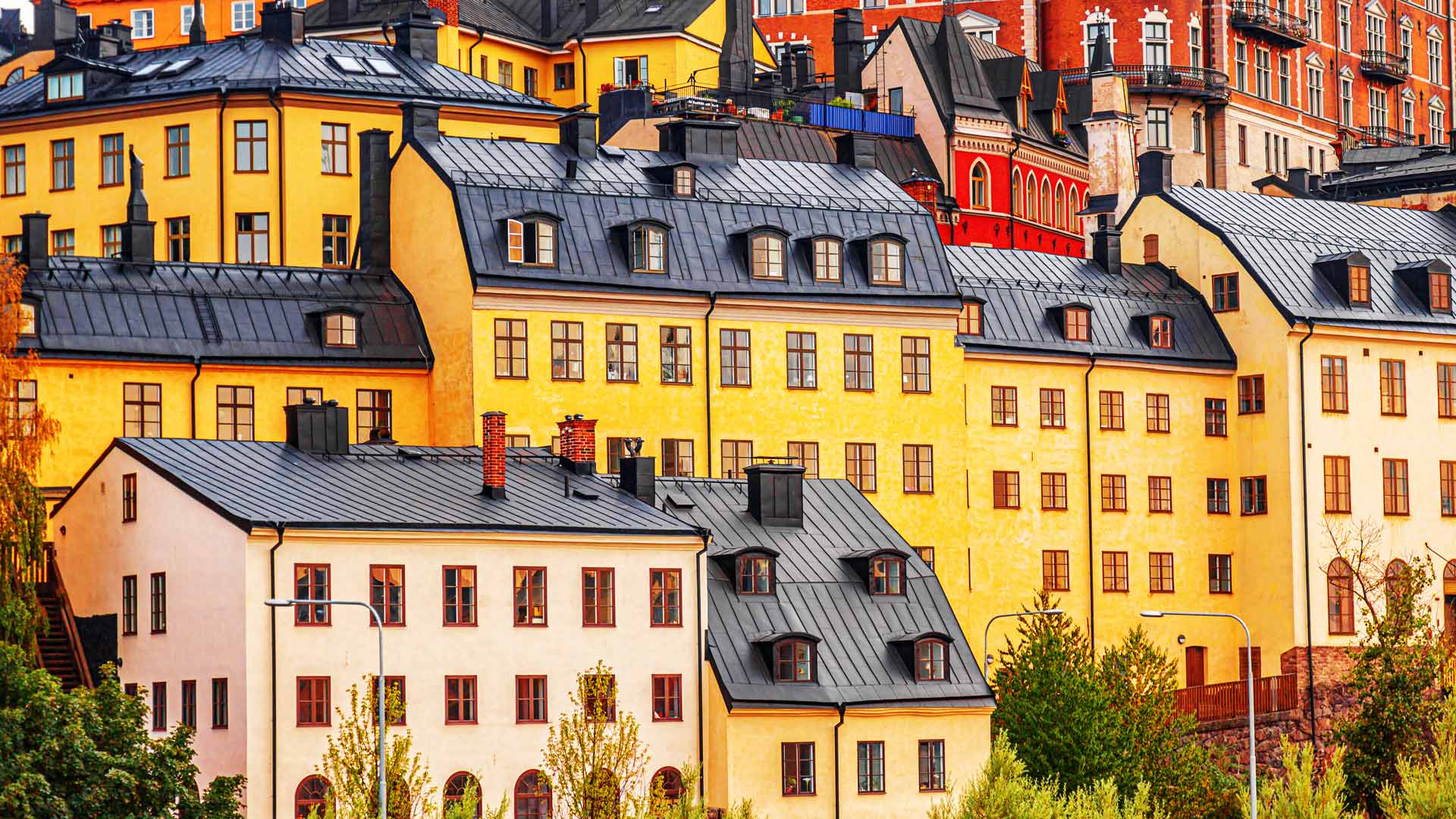 Quarterly Client Update
We provide regular strategy updates including portfolio changes and proxy voting, and links to our investment rationales, latest articles, statements, webcasts and videos which explore our thinking on sustainable investment, including the challenges and issues we grapple with in our search for high-quality companies.
Use the links to quickly navigate the report:
B Corp Certification
In 2022 First Sentier Investors became a certified B Corporation (B Corp), following a two-year certification process. As a semi-autonomous investment group within First Sentier Investors, Stewart Investors is covered by this certification.
The certification means that we are now part of a community of more than 6,000 companies with a shared goal to transform the communities in which we live and operate for the benefit of the people and our planet.
Global Emerging Markets
The St Andrews Partners global emerging markets pooled funds have now been fully aligned with Stewart Investors sustainability approach.
Portfolio Explorer – climate solutions update
We use Project Drawdown - www.drawdown.org - to help us understand the role companies can play in climate solutions. We map investee companies to Project Drawdown's collection of climate solutions, which if scaled up, can deliver the Paris Agreement's 1.5oC temperature goal.
In mid-2022, Project Drawdown announced 11 new solutions to their collection related to ocean resources, food production, methane management, and materials manufacturing and use. Bringing the total numbers of solutions in their framework to 93.
We have reviewed portfolio companies for alignment to these new solutions and included them on the Q4 2022 Portfolio Explorer update. We have mapped 26 companies to 6 of these solutions.
Following client feedback, we have also simplified how we define company contributions to Project Drawdown climate solutions and have removed Indirect (companies that are involved in and around the solution) as a measure. Contributions are defined as either Direct (directly attributable to products, services or practices provided by that company) or Enabling/Supporting (supported or made possible by products, technologies or practices provided by that company).
For further information on the companies mapped to these new solutions please click below.
Collaborative engagement update: Tackling conflict mineral content in the semiconductor supply chain
At the end of 2021 we launched the PRI collaborative engagement: Tackling conflict mineral content in the semiconductor supply chain. The initiative was supported by 160 signatories amounting to US$6.59 trillion of assets. Since then it has attracted more interest from a number of large financial institutions.
Our engagements with companies, and industry and civil bodies, highlights that more action is required to improve practices on the provenance and reporting of conflict minerals within semiconductors.
"As a shareholder you should want us to care about conflict minerals … to address it".
Brian Krzanich, CEO of Intel, 2014.
A brief recap of the conflict mineral issue
Tin, Tungsten, Tantalum, Gold and Cobalt1 are essential ingredients in the manufacture of semiconductors. The mining of these minerals is associated with human rights abuses. Five broad trends are impacting the sourcing, processing and demand of these minerals.
Mineral mining continues to shift to central Africa. 70% of Cobalt originates from the Democratic Republic of the Congo.
SOR2 capacity continues to shift to Asia. 90% of Cobalt is refined by Chinese owned SORs.
Governance over mineral traceability is outdated. OECD & RMI3 guidance is 5 and 10 years old.
Companies' efforts to identify and trace the provenance of minerals has stalled, as demand rises.
Demands for a greener future necessitates more semiconductors and therefore more mineral mining.
Meanwhile, the associated problem of human rights abuses with mineral mining has not improved. This was underlined by testimony to US congress by Ida Sawyer, Human Rights Watch4, in July 2022.

"The humanitarian and human rights situation across the country, and especially in the east, remains dire. Nearly 5.5 million people are displaced across the country, and one in three people are facing severe or acute food insecurity, according to the United Nations. Some 120 armed groups are still active in eastern Congo, including several groups that include fighters from neighboring Burundi, Rwanda, and Uganda … Many of these groups, as well as their backers among the Congolese political and military elite, control lucrative mineral resources, land, and taxation rackets. Many of them have also recruited children among their ranks".
Over the last decade, electronic companies have made insufficient progress on tracking the provenance and integrity of minerals in their supply chain. We need to re-double our engagement with companies to encourage better mineral sourcing, tracking and reporting practices.
What have we done in the last 6 months?

Continued to engage with companies, and we have met with nine companies in person.
Engaged with industry bodies. We attended the Responsible Minerals Initiative (RMI) annual conference and understand we are the first known investor to have done so.
Engaged with civil bodies. We have met with Global Witness to discuss the findings of field research they recently carried out and published in their report: The ITSCI Laundromat: How a due diligence scheme appears to launder conflict minerals. A summary of the findings is available in this short interview.
What have we found?

The issue of improperly sourced minerals and the associated human rights abuses within the semiconductor supply chain is more severe than we first anticipated.
Actions by companies to address the issue is generally poor and progress has stalled.
Frustration is rising amongst industry body members with their lack of impact.
Geopolitical tensions are increasing government's focus on supply chain transparency to identify frailties. Many companies are focusing resources on supply chain mapping. This is beneficial.
Conclusion

It is extremely early days for this multi-year engagement but it is clear that tracing mineral provenance is an extremely complex challenge for companies. Progress is slow. While there is a unanimous desire to improve practices, some companies are more eager and able to meet this challenge than others. Surprisingly, the strength of ambition to improve practices has been independent, so far, of company size or industry prominence. This may point to complacency within certain areas of the industry.
We will continue to update you on any progress we make and any challenges we encounter.
Select the strategies you are interested in. Strategy update and Proxy voting can also be split out. You can then download a copy of the report by clicking on the button.
Stewart Investors Quarterly Client Update Q4 2022
1 October - 31 December 2022
Risk factors
This material is a financial promotion for the Stewart Investors Sustainable Funds Group strategies – Asia Pacific and Japan Sustainability, Asia Pacific Leaders Sustainability, Asia Pacific Sustainability, European Sustainability, European (ex UK) Sustainability, Global Emerging Markets Sustainability, Global Emerging Markets Leaders Sustainability, Indian Subcontinent Sustainability, Worldwide Sustainability and Worldwide Leaders Sustainability – and is intended for professional clients only in the UK, Switzerland and EEA and professional clients elsewhere where lawful.
Within the EU/EEA and Switzerland, the European (ex UK) strategy is only available to investors via a segregated mandate account.
Investing involves certain risks including:
The value of investments and any income from them may go down as well as up and are not guaranteed. Investors may get back significantly less than the original amount invested.
Emerging market risk: Emerging markets tend to be more sensitive to economic and political conditions than developed markets. Other factors include greater liquidity risk, restrictions on investment or transfer of assets, failed/delayed settlement and difficulties valuing securities.
Indian Subcontinent risk: although India has seen rapid economic and structural development, investing there may still involve increased risks of political and governmental intervention, potentially limitations on the allocation of the strategy's capital, and legal, regulatory, economic and other risks including greater liquidity risk, restrictions on investment or transfer of assets, failed/delayed settlement and difficulties valuing securities.
Specific region risk: investing in a specific region  may be riskier than investing in a number of different countries or regions. Investing in a larger number of countries or regions helps spread risk.
Currency risk: the strategies invest in assets which are denominated in other currencies; changes in exchange rates will affect the value of the strategies and could create losses. Currency control decisions made by governments could affect the value of the strategies' investments and could cause the strategies to defer or suspend redemptions of shares.
Concentration risk: the European Sustainability and Worldwide Leaders Sustainability strategies referred to in this material invest in a relatively small number of companies which may be riskier than a strategy that invests in a large number of companies.
Smaller companies risk: investments in smaller companies may be riskier and more difficult to buy and sell than investments in larger companies.
Where featured, specific securities or companies are intended as an illustration of investment strategy only, and should not be construed as investment advice or a recommendation to buy or sell any security.
If you are in any doubt as to the suitability of our strategies for your investment needs, please seek investment advice.
Investment philosophy
We are stewards: Our role is to allocate society's capital to productive uses, in accordance with our Hippocratic Oath
We are long term: Our time horizon is measured in years, not weeks, and we value companies accordingly
We invest only in companies contributing to a more sustainable future: We engage constructively as owners to help companies on their sustainability journeys
We invest only in high-quality companies: We seek out companies with exceptional cultures, strong franchises and resilient financials
We believe capital preservation is important for capital growth: We define risk as the possibility of the permanent loss of client capital
Investment objective
To generate attractive long-term, risk-adjusted returns by investing in the shares of high-quality companies that are particularly well positioned to contribute to, and benefit from sustainable development.
Copyright © 2023 Stewart Investors.