Get the right experience for you. Please select your location and investor type.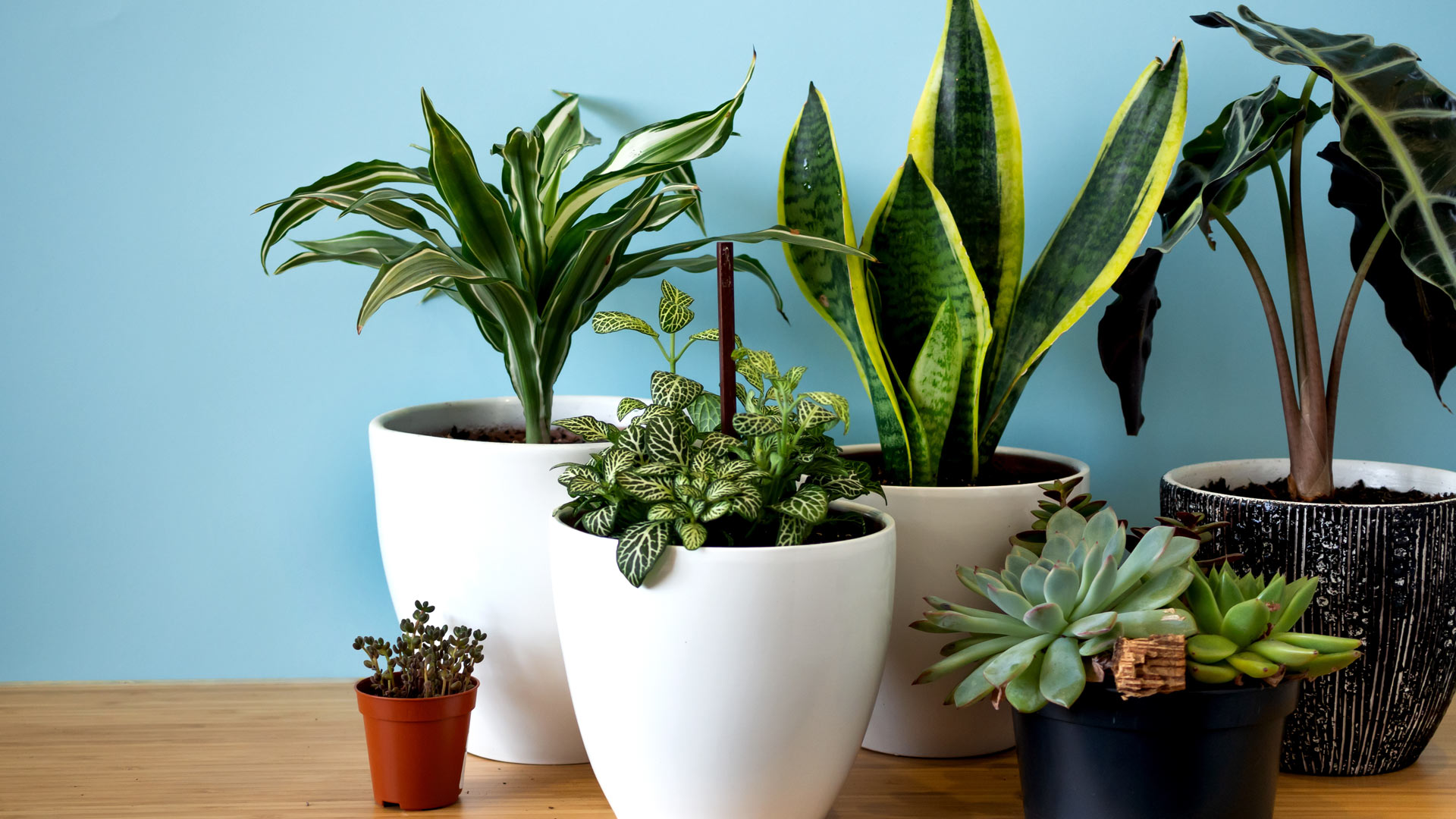 Why stewardship matters
The concept of stewardship is fundamental to being a long-term investor
Prioritising long-term growth over short-term gains takes confidence and vision from high-quality management. Great stewardship through long-term decision making benefits businesses in myriad ways but it doesn't manifest the same way in every company.
Investors seeking to hold shares in a company for a decade or more are looking for businesses that are managed to a similar timeframe, and not those focused on meeting next quarter's earnings per share target. Over the long term, the main drivers of returns are business fundamentals, not short-term market noise. And those fundamentals are the outcomes of management strategy, capital allocation and long-term decision-making.
There are two main ways that long-term decision-making benefits a company. First, it allows for the business's culture, values and ways of doing business to persist over decades. This brings many benefits such as focus and discipline, employee satisfaction and lower costs. Second, it enables management to make difficult decisions that however painful they may be in the short-term, bring great long-term benefits. Valuable benefits to employees and customers as well as shareholders, making everyone better off.
So stewardship is important, but what does it look like? It doesn't manifest the same way in every company, but there are some clear themes. Here we look at four U.S. based companies with excellent stewards and explore the ways in which they continue to add value.
Fortinet
The most obvious example of company stewardship is one that is run by its founders. Fortinet, a cyber-security company based in California founded by brothers Ken and Michael Xie in 2000, is a prime example.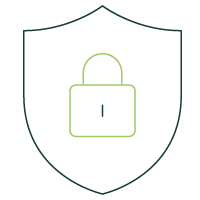 Fortinet's edge comes from the development of an integrated circuit, especially for security. This greater processing power enables quicker detection times and means that customers do not have to choose between security and performance. This has allowed the company to take market share rapidly over the last 10 years, but it was not an easy journey, requiring about 20 years of research and development. The founders' commitment to the longer-term vision of a better product enabled them to stay the course and shareholders have been reaping the reward.

Costco
Costco, the large Washington-based membership retailer, was started by entrepreneurs Jim Sinegal and Sol Price in the 1980s. It is now run by professional management, but the culture, values and systems put in place by the founders persist.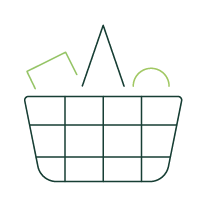 For example, Costco treats employees very well. They are paid above the minimum wage and get health insurance as standard. As a result, staff turnover rates are low at 14% compared with rates of 70% at a leading competitor. And this has not come at the expense of profits, as the company continues to generate high-quality and healthy margins while also supplying high-quality and healthy food at great prices to its customers.

Both Fortinet and Costco are examples of larger companies with great stewardship, but there are many examples of smaller companies that embody these qualities as well.
AO Smith
AO Smith is one such business, with a long history of stewardship by the Smith family. The company was formed by Charles Jeremiah Smith in 1874 and is named after his son, Arthur Oliver Smith.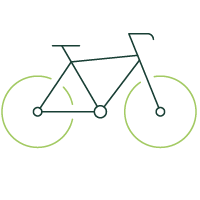 Based in Milwaukee, the company has reinvented itself many times over the years from its beginnings as a leading supplier of metal tubes to make prams and bicycles, to the leading supplier of boilers, heat pumps and water purification systems in North America. At each stage of the journey, the hand of the Smith family on the tiller has guided the business to make decisions for the long term, a proven strategy that now sees them growing into overseas markets. Mark Smith, who is on the board, is the fifth generation of the family and several members of the sixth generation are working in the firm. Despite its long history, AO Smith continues to look to the future with initiatives such as a dedicated Innovation Hub at its Milwaukee headquarters. It is developing the products that will be needed five years from now to maximize energy efficiency and bring cost savings to their consumers as they meet their basic needs for heating and clean water.

Edwards Lifesciences
A more dramatic example of company reinvention can be found at the healthcare company Edwards Lifesciences. Based in California, Edwards make artificial heart valves that are used in open-heart surgery for people whose hearts have failed.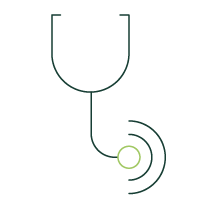 The valves are painstakingly made out of silk, with the inner sections sewn by hand to achieve the desired quality. Originally founded by Miles Edwards in 1958, corporate change saw it pass into the ownership of other larger companies. It was eventually spun out again in 2000, this time with professional management in charge, but with the founder's vision to transform patients' lives still very much in view.

Around this time, the company started developing a heart value that could be inserted into a patient using a catheter instead of through open-heart surgery. In doing so, Edwards would completely disrupt its existing business. An expensive, time-consuming undertaking that required a complete reorganisation of the sales process. It took 12 years to get FDA approval - requiring management to stay the course. Thanks to this long-term commitment, since 2011 patients have been benefiting from shorter recovery times, improved quality of life and lower medical costs, while shareholders have continued to benefit from a high-quality and growing company.
As the above examples demonstrate, companies with great stewardship can show up in many flavours and arise in companies of any industry and size. What they have in common is the ability to make decisions that prioritize the long-term growth of the company over short-term gains. This takes confidence and vision, and is a sign of exceptional high-quality management.
Decisions made for the long-term benefit of a company are generally also those that increase employee satisfaction, provide better products and services to customers and help make the world a better place. This combination of quality management, an excellent franchise and great financials allows a company to better position itself for a long period of increasing returns to shareholders.
Important information
This material is for general information purposes only. It does not constitute investment or financial advice and does not take into account any specific investment objectives, financial situation or needs. This is not an offer to provide asset management services, is not a recommendation or an offer or solicitation to buy, hold or sell any security or to execute any agreement for portfolio management or investment advisory services and this material has not been prepared in connection with any such offer. Before making any investment decision you should consider, with the assistance of a financial advisor, your individual investment needs, objectives and financial situation.
We have taken reasonable care to ensure that this material is accurate, current, and complete and fit for its intended purpose and audience as at the date of publication. To the extent this material contains any measurements or data related to environmental, social and governance (ESG) factors, these measurements or data are estimates based on information sourced by the relevant investment team from third parties including portfolio companies and such information may ultimately prove to be inaccurate. No assurance is given or liability accepted regarding the accuracy, validity or completeness of this material and we do not undertake to update it in future if circumstances change.
To the extent this material contains any expression of opinion or forward-looking statements, such opinions and statements are based on assumptions, matters and sources believed to be true and reliable at the time of publication only. This material reflects the views of the individual writers only. Those views may change, may not prove to be valid and may not reflect the views of everyone at First Sentier Investors.
To the extent this material contains any ESG related commitments or targets, such commitments or targets are current as at the date of publication and have been formulated by the relevant investment team in accordance with either internally developed proprietary frameworks or are otherwise based on the Institutional Investors Group on Climate Change (IIGCC) Paris Aligned Investment Initiative framework. The commitments and targets are based on information and representations made to the relevant investment teams by portfolio companies (which may ultimately prove not be accurate), together with assumptions made by the relevant investment team in relation to future matters such as government policy implementation in ESG and other climate-related areas, enhanced future technology and the actions of portfolio companies (all of which are subject to change over time). As such, achievement of these commitments and targets depend on the ongoing accuracy of such information and representations as well as the realisation of such future matters. Any commitments and targets set out in this material are continuously reviewed by the relevant investment teams and subject to change without notice.
About First Sentier Investors
References to 'we', 'us' or 'our' are references to First Sentier Investors, a global asset management business which is ultimately owned by Mitsubishi UFJ Financial Group. Certain of our investment teams operate under the trading names FSSA Investment Managers, Stewart Investors, Realindex Investments and Igneo Infrastructure Partners, all of which are part of the First Sentier Investors group.
We communicate and conduct business through different legal entities in different locations. This material is communicated in:
Australia and New Zealand by First Sentier Investors (Australia) IM Ltd, authorised and regulated in Australia by the Australian Securities and Investments Commission (AFSL 289017; ABN 89 114 194311)
European Economic Area by First Sentier Investors (Ireland) Limited, authorised and regulated in Ireland by the Central Bank of Ireland (CBI reg no. C182306; reg office 70 Sir John Rogerson's Quay, Dublin 2, Ireland; reg company no. 629188)

Hong Kong by First Sentier Investors (Hong Kong) Limited and has not been reviewed by the Securities & Futures Commission in Hong Kong. First Sentier Investors, FSSA Investment Managers, Stewart Investors, Realindex Investments and Igneo Infrastructure Partners are the business names of First Sentier Investors (Hong Kong) Limited.

Singapore by First Sentier Investors (Singapore) (reg company no. 196900420D) and this advertisement or material has not been reviewed by the Monetary Authority of Singapore. First Sentier Investors (registration number 53236800B), FSSA Investment Managers (registration number 53314080C), Stewart Investors (registration number 53310114W), Realindex Investments (registration number 53472532E) and Igneo Infrastructure Partners (registration number 53447928J) are the business divisions of First Sentier Investors (Singapore).

Japan by First Sentier Investors (Japan) Limited, authorised and regulated by the Financial Service Agency (Director of Kanto Local Finance Bureau (Registered Financial Institutions) No.2611)

United Kingdom by First Sentier Investors (UK) Funds Limited, authorised and regulated by the Financial Conduct Authority (reg. no. 2294743; reg office Finsbury Circus House, 15 Finsbury Circus, London EC2M 7EB)
United States by First Sentier Investors (US) LLC, authorised and regulated by the Securities Exchange Commission (RIA 801-93167)

other jurisdictions, where this document may lawfully be issued, by First Sentier Investors International IM Limited, authorised and regulated in the UK by the Financial Conduct Authority (FCA ref no. 122512; Registered office: 23 St. Andrew Square, Edinburgh, EH2 1BB; Company no. SC079063).
To the extent permitted by law, MUFG and its subsidiaries are not liable for any loss or damage as a result of reliance on any statement or information contained in this document. Neither MUFG nor any of its subsidiaries guarantee the performance of any investment products referred to in this document or the repayment of capital. Any investments referred to are not deposits or other liabilities of MUFG or its subsidiaries, and are subject to investment risk, including loss of income and capital invested
© First Sentier Investors Group