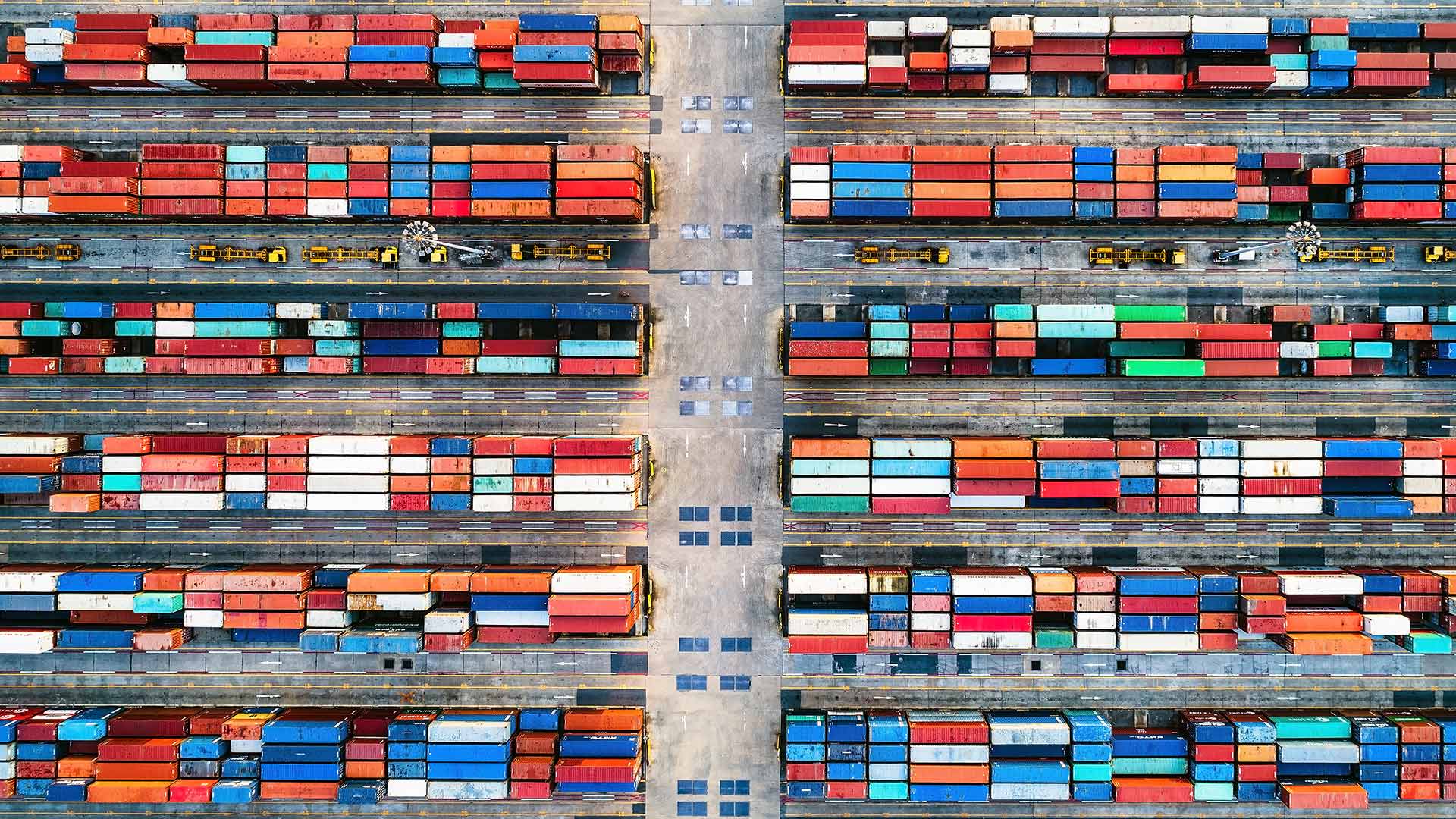 Statement on racism and racial diversity
We recognise the existence of inequality and institutional racism across the world – we share the horror felt by so many as we have witnessed events that highlight the inequality, prejudice and sheer injustice faced by members of the black community the world over.
Download PDF version
As we sit at our desks and analyse companies, we recognise we do not have all the answers on this issue. Indeed, we approach this issue with so much to learn, especially as it relates to the experiences of so many. 
These long-standing issues stem from a centuries-old and complex cultural and historical context. In some cases our team members have also experienced the unjust and unfair effects of racism, both in and outside the workplace. But this can only be an excuse for so long.
As investors, we have always favoured companies that understand the need to, and live by the principles of, operating in the right way. While this may sound vague, we know what it looks like. It is as simple as showing an open mind to diversity, through to more complicated matters of respecting all communities and supporting their advancement, not abusing minorities or human rights, as well as operating within an explicit or implicit licence to operate.
On top of that, it is about looking for companies that understand the links between poverty, disadvantage, accessibility to services, basic human rights and climate change. We have long sought out and invested in companies which build necessary goods and services, such as providing clean reliable water, sanitation, access to medicines and healthcare, and essentials, such as soap and personal care goods. Added to this in recent years are internet access, mobile telephony, clean electricity, basic banking services and micro insurance. Our hope is that our clients' capital can support companies which sustain and advance the livelihoods of those most in need of these services and who face the greatest challenges, regardless of ethnicity.
Although this is an integral part of our investment philosophy, there is much more we can and should be doing to play our part in addressing racism and racial diversity.
We plan to:
Educate ourselves better as investors and not shy away from the complex issues particularly around caste, ethnicity, Black Economic Empowerment (BEE), specific challenges faced by indigenous communities, as well as similarly localised issues of race. We will educate ourselves by listening, discussing, sharing, understanding, analysing and commissioning research where necessary.
Engage more persistently on diversity in all forms with companies. For example, we have written to many companies about racial diversity on boards over the past 20 years, but we have not been active enough in following up or taking tough decisions. We need to work harder with the companies we invest in as genuine partners.
Educate ourselves better as people. A few years ago every investment team team member took part in a two-day course on unconscious bias. It is time to revisit and challenge our biases as individuals.
Stand firm and be prepared to call out racism when we see it. In the past, we may not have been firm enough on this issue. We will work towards a clear mechanism for identifying and addressing racial bias that allows us to engage with the relevant parties in a constructive manner. Often these parties are external, which creates its own challenges, but we need to learn how to overcome them.
Unequivocally it is time for change, and for us as an investment team, there is much we can and will be doing to play our part in this change.
Investment terms

View our list of investment terms to help you understand the terminology within this document.
Subscribe to our updates
To get regular updates and content from Stewart Investors, please register here.
Important information
This material is for general information purposes only. It does not constitute investment or financial advice and does not take into account any specific investment objectives, financial situation or needs. This is not an offer to provide asset management services, is not a recommendation or an offer or solicitation to buy, hold or sell any security or to execute any agreement for portfolio management or investment advisory services and this material has not been prepared in connection with any such offer. Before making any investment decision you should conduct your own due diligence and consider your individual investment needs, objectives and financial situation and read the relevant offering documents for details including the risk factors disclosure.
Any person who acts upon, or changes their investment position in reliance on, the information contained in these materials does so entirely at their own risk.
We have taken reasonable care to ensure that this material is accurate, current, and complete and fit for its intended purpose and audience as at the date of publication. To the extent this material contains any measurements or data related to environmental, social and governance (ESG) factors, these measurements or data are estimates based on information sourced by the relevant investment team from third parties including portfolio companies and such information may ultimately prove to be inaccurate. No assurance is given or liability accepted regarding the accuracy, validity or completeness of this material.
To the extent this material contains any expression of opinion or forward-looking statements, such opinions and statements are based on assumptions, matters and sources believed to be true and reliable at the time of publication only. This material reflects the views of the individual writers only. Those views may change, may not prove to be valid and may not reflect the views of everyone at First Sentier Investors.
To the extent this material contains any ESG related commitments or targets, such commitments or targets are current as at the date of publication and have been formulated by the relevant investment team in accordance with either internally developed proprietary frameworks or are otherwise based on the Institutional Investors Group on Climate Change (IIGCC) Paris Aligned Investment Initiative framework. The commitments and targets are based on information and representations made to the relevant investment teams by portfolio companies (which may ultimately prove not be accurate), together with assumptions made by the relevant investment team in relation to future matters such as government policy implementation in ESG and other climate-related areas, enhanced future technology and the actions of portfolio companies (all of which are subject to change over time). As such, achievement of these commitments and targets depend on the ongoing accuracy of such information and representations as well as the realisation of such future matters. Any commitments and targets set out in this material are continuously reviewed by the relevant investment teams and subject to change without notice.
Past performance is not indicative of future performance. All investment involves risks and the value of investments and the income from them may go down as well as up and you may not get back your original investment. Actual outcomes or results may differ materially from those discussed. Readers must not place undue reliance on forward-looking statements as there is no certainty that conditions current at the time of publication will continue.
References to specific securities (if any) are included for the purpose of illustration only and should not be construed as a recommendation to buy or sell the same. Any securities referenced may or may not form part of the holdings of First Sentier Investors' portfolios at a certain point in time, and the holdings may change over time.
References to comparative benchmarks or indices (if any) are for illustrative and comparison purposes only, may not be available for direct investment, are unmanaged, assume reinvestment of income, and have limitations when used for comparison or other purposes because they may have volatility, credit, or other material characteristics (such as number and types of securities) that are different from the funds managed by First Sentier Investors.
Selling restrictions
Not all First Sentier Investors products are available in all jurisdictions.
This material is neither directed at nor intended to be accessed by persons resident in, or citizens of any country, or types or categories of individual where to allow such access would be unlawful or where it would require any registration, filing, application for any licence or approval or other steps to be taken by First Sentier Investors in order to comply with local laws or regulatory requirements in such country.
This material is intended for 'professional clients' (as defined by the UK Financial Conduct Authority, or under MiFID II), 'wholesale clients' (as defined under the Corporations Act 2001 (Cth) or Financial Markets Conduct Act 2013 (New Zealand) and 'professional' and 'institutional' investors as may be defined in the jurisdiction in which the material is received, including Hong Kong, Singapore, Japan, and the United States, and should not be relied upon by or be passed to other persons.
The First Sentier Investors funds referenced in these materials are not registered for sale in the United States and this document is not an offer for sale of funds to US persons (as such term is used in Regulation Spromulgated under the 1933 Act). Fund-specific information has been provided to illustrate First Sentier Investors' expertise in the strategy. Differences between fund-specific constraints or fees and those of a similarly managed mandate would affect performance results.
About First Sentier Investors
References to 'we', 'us' or 'our' are references to First Sentier Investors, a global asset management business which is ultimately owned by Mitsubishi UFJ Financial Group (MUFG). Certain of our investment teams operate under the trading names FSSA Investment Managers, Stewart Investors and Realindex Investments, all of which are part of the First Sentier Investors group.
This material may not be copied or reproduced in whole or in part, and in any form or by any means circulated without the prior written consent of First Sentier Investors.
We communicate and conduct business through different legal entities in different locations. This material is communicated in:
Australia and New Zealand by First Sentier Investors (Australia) IM Ltd, authorised and regulated in Australia by the Australian Securities and Investments Commission (AFSL 289017; ABN 89 114 194311)
European Economic Area by First Sentier Investors (Ireland) Limited, authorised and regulated in
Ireland by the Central Bank of Ireland (CBI reg no. C182306; reg office 70 Sir John Rogerson's Quay, Dublin 2, Ireland; reg company no. 629188)
Hong Kong by First Sentier Investors (Hong Kong) Limited and has not been reviewed by the Securities & Futures Commission in Hong Kong. First Sentier Investors, FSSA Investment Managers and Stewart Investors are the business names of First Sentier Investors (Hong Kong) Limited.
Singapore by First Sentier Investors (Singapore) (reg company no. 196900420D) and this advertisement or material has not been reviewed by the Monetary Authority of Singapore. First Sentier Investors (registration number 53236800B), FSSA Investment Managers (registration number 53314080C) and Stewart Investors (registration number 53310114W) are the business divisions of First Sentier Investors (Singapore).
United Kingdom by First Sentier Investors (UK) Funds Limited, authorised and regulated by the Financial Conduct Authority (reg. no. 2294743; reg office Finsbury Circus House, 15 Finsbury Circus, London EC2M 7EB)
United States by First Sentier Investors (US) LLC, authorised and regulated by the Securities Exchange Commission (RIA 801-93167).
other jurisdictions, where this document may lawfully be issued, by First Sentier Investors International IM Limited, authorised and regulated in the UK by the Financial Conduct Authority (FCA ref no. 122512; Registered office: 23 St. Andrew Square, Edinburgh, EH2 1BB; Company no. SC079063).
To the extent permitted by law, MUFG and its subsidiaries are not liable for any loss or damage as a result of reliance on any statement or information contained in this document. Neither MUFG nor any of its subsidiaries guarantee the performance of any investment products referred to in this document or the repayment of capital. Any investments referred to are not deposits or other liabilities of MUFG or its subsidiaries, and are subject to investment risk, including loss of income and capital invested.
© First Sentier Investors Group