Get the right experience for you. Please select your location and investor type.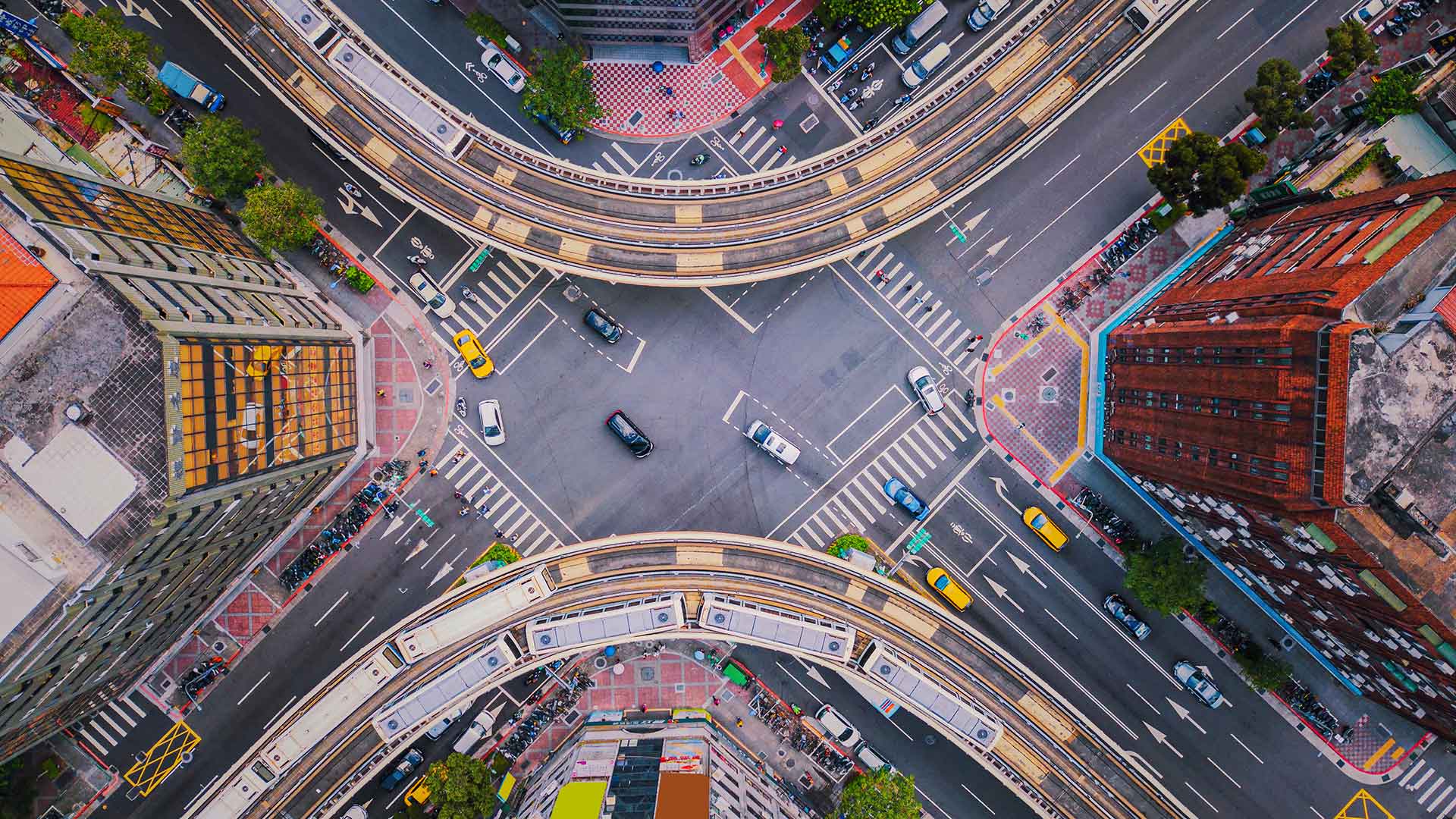 Trip report: India and Taiwan
"Dabur before self", responded Mr Duggal, the CEO of Dabur, when we asked what he is looking for in his successor. Stewardship is central to our investment philosophy at Stewart Investors, and the importance of the quality of incoming leadership cannot be understated. The risk, however, is that we arrive at conclusions too quickly or use the wrong measuring tape.
Download PDF version
As investors, we are, at best, very interested spectators evaluating a football team. We might make educated guesses as to who or what type of leader the next captain will be through conversations with the owners and current management and by occasionally watching the team in action for an hour. What we do not get to see is the many years of preparation and behind-the-scene deliberations that precede a transition.
On our recent trips to India and Taiwan we came across many businesses that have either just made a leadership transition or are in the process of making one. We have come to the conclusion that there is no formula or recipe for getting succession right. A lot depends on the people making the decisions and the circumstances in which they are made. For family-owned businesses in particular, succession is often  a far more complicated issue than investors care  to appreciate. 

Dabur is majority owned by a family in its fifth generation and, not surprisingly, there are now five branches of the family. The previous generation had the foresight to hand over management to professionals following years of average performance by the company. While this transition did not work initially, they stuck to their chosen path. This decision has benefitted the company and its stakeholders immensely in the last 15 years. We have seen with other companies that a growing family can involve many challenges, especially when the various branches of the family start heading in different directions (the Swiss company Sika is a good example). Dabur's long-term success now depends as much on the family acting in concert as an effective steward as it does on who succeeds Mr Duggal. 
In the case of Cholamandalam Finance, the opposite happened. Professionals ran the company to the ground and this necessitated a family member returning to regain the trust of stakeholders, particularly the employees. As outsiders we may fail to appreciate why certain decisions are taken. The risk is we try to assess these from a rather short-sighted shareholder point of view. One of the most common 'wisdoms' of investors is that professionals make better managers of companies than family members. In our experience this is often not true. 
Marico's founder, Harsh Mariwala, stepped back three years ago and appointed Saugata Gupta to be the next CEO. He chose a professional he had groomed for a decade over his son. He was, rightly, nervous about exposing his successor to the investment community too soon as he knew he might be judged in an hour for a decision he took many years to reach. 
Godrej Consumer is taking a different path. They have a professional CEO, Vivek Gambhir, but family member Nisa Godrej is heavily involved in important aspects of the business. Common sense and experience of dual command structures tells us that these seldom work. But the best companies are rarely built on common sense! Quite often dual structures are a product of the egos of outgoing management, or an attempt to blur accountability. In the case of Godrej we believe it is neither of these things. It was Nisa Godrej who first introduced Vivek to the company as a consultant. Despite this history she feels quite at ease referring to him as a mentor. The family acts as a proper check and balance and their interests are fully aligned with those of long-term shareholders. But it's still early days for Godrej. We need to avoid falling into the trap of attributing any short-term blip in performance to this arrangement as this would unduly pile on unwelcome pressure. 
Pidilite, an Indian adhesive company, has been on a journey to professionalise over the last eight years which was carefully planned. The first step was to improve the quality of the board, then slowly ease out family members from management. The process was completed with the appointment of Mr Bharat Puri as CEO last year. Mr Puri had been a board member for many years prior to his appointment as CEO, which had given him a ring side view of the transition process. Pidilite's change in course was not necessitated by a crisis, as is the case with so many companies. They recognised early that the next leg of their voyage required a depth of professional experience that was not available to them. It is akin to moving from steering a ship in a river to steering one in the open ocean. Like Godrej, a highly qualified family member will continue to help the professional captain while ensuring the company's culture, which has been carefully cultivated over many decades, remains intact. 
In Taiwan, Taiwan Semiconductor (TSMC) are transitioning from the first generation of management. Morris Chang, the founder CEO of TSMC, had to return from retirement in 2009 when his successor made some poor decisions. While question marks hang over who will steward this business in the future, we hope some valuable lessons have been learned. What TSMC does helps inspire and influence much of corporate Taiwan. 
Some of the best managements in Taiwan are adopting a hybrid approach. The founders of most of these companies are engineers who like being involved in research and development but not necessarily the many other responsibilities that come with being CEO. Mr Wang, the founder of Airtac, handed over management duties to a professional and is now dedicating most of his time to product development. In a Taiwanese context, and given his age, this seems like quite an unusual and proactive step. It could be a good outcome for Airtac as the business will receive the attention of the founder where it matters most. He has also displayed a complete lack of ego by choosing not to be the face of the company he built. It is difficult to find a mention of his name on the company website. 
Bruce Cheng of Delta Electronics stepped back in 2012, handing the role of Chairperson to Yancey Hai and that of CEO to his son, Ping Cheng. This did not happen overnight. Yancey spent 13 years working closely with Bruce before stepping up. Ping Cheng has very big shoes to fill, not least because of Bruce's track record, but also because he has to face far more scrutiny than his father did at a similar stage of his career. The combination of a family steward as CEO and a professional Chair could be powerful. The employees of Delta need to be able to place their faith in someone or something. In the past it was Bruce's leadership. Today, it is a clear sense of purpose: to be a top class technology company trying to make the world a better place. This sense of purpose should hopefully enable Yancey Hai and Ping Cheng to steer the organisation towards a common goal with support from senior management that they might otherwise have lacked, especially when they make mistakes. Technology businesses often go on complicated journeys and their leaders have to navigate many turns. Some wrong turns can only be managed if experienced passengers help the driver get the bus back on track. 
Meanwhile, back in India, Mr Duggal is looking for someone who believes in Dabur's products and philosophy, not someone who is just looking for financial rewards. He thinks his successor will be different and will make some mistakes, but will succeed if he or she has absolute faith in Dabur's purpose and is given a long enough time horizon by shareholders. This is no different from how we, at Stewart Investors, have viewed and planned succession, and how our clients evaluate us. Why should we judge the managements of companies any differently? 
We are reasonably sure the authors of many management books and many in the investment community might heap scorn on many of the succession arrangements we have described. We think it is important when looking for stewardship that we do not apply templates of what works. The cases we have spoken about are not romanticised versions of how a successful company is built, but rather evidence that there is no perfect recipe for building one. A key ingredient, however, is a shared passion for the long-term purpose of the company, without which even the best leaders can falter during times of stress. 
Our challenge as investors is to understand and form a view on the intent behind each approach to succession as much as on the outcome. It is no surprise that the first part of the word succession is success. We need to ensure this success is measured over the long-term and not over the next quarter or the next year. It is the same measuring tape our clients have chosen to use when they evaluate us.
Investment terms

View our list of investment terms to help you understand the terminology within this document.
Subscribe to our updates
To get regular updates and content from Stewart Investors, please register here.
Important information
This material is for general information purposes only. It does not constitute investment or financial advice and does not take into account any specific investment objectives, financial situation or needs. This is not an offer to provide asset management services, is not a recommendation or an offer or solicitation to buy, hold or sell any security or to execute any agreement for portfolio management or investment advisory services and this material has not been prepared in connection with any such offer. Before making any investment decision you should consider, with the assistance of a financial advisor, your individual investment needs, objectives and financial situation.
We have taken reasonable care to ensure that this material is accurate, current, and complete and fit for its intended purpose and audience as at the date of publication. To the extent this material contains any measurements or data related to environmental, social and governance (ESG) factors, these measurements or data are estimates based on information sourced by the relevant investment team from third parties including portfolio companies and such information may ultimately prove to be inaccurate. No assurance is given or liability accepted regarding the accuracy, validity or completeness of this material and we do not undertake to update it in future if circumstances change.
To the extent this material contains any expression of opinion or forward-looking statements, such opinions and statements are based on assumptions, matters and sources believed to be true and reliable at the time of publication only. This material reflects the views of the individual writers only. Those views may change, may not prove to be valid and may not reflect the views of everyone at First Sentier Investors.
To the extent this material contains any ESG related commitments or targets, such commitments or targets are current as at the date of publication and have been formulated by the relevant investment team in accordance with either internally developed proprietary frameworks or are otherwise based on the Institutional Investors Group on Climate Change (IIGCC) Paris Aligned Investment Initiative framework. The commitments and targets are based on information and representations made to the relevant investment teams by portfolio companies (which may ultimately prove not be accurate), together with assumptions made by the relevant investment team in relation to future matters such as government policy implementation in ESG and other climate-related areas, enhanced future technology and the actions of portfolio companies (all of which are subject to change over time). As such, achievement of these commitments and targets depend on the ongoing accuracy of such information and representations as well as the realisation of such future matters. Any commitments and targets set out in this material are continuously reviewed by the relevant investment teams and subject to change without notice.
About First Sentier Investors
References to 'we', 'us' or 'our' are references to First Sentier Investors, a global asset management business which is ultimately owned by Mitsubishi UFJ Financial Group. Certain of our investment teams operate under the trading names FSSA Investment Managers, Stewart Investors, Realindex Investments and Igneo Infrastructure Partners, all of which are part of the First Sentier Investors group.
We communicate and conduct business through different legal entities in different locations. This material is communicated in:
Australia and New Zealand by First Sentier Investors (Australia) IM Ltd, authorised and regulated in Australia by the Australian Securities and Investments Commission (AFSL 289017; ABN 89 114 194311)
European Economic Area by First Sentier Investors (Ireland) Limited, authorised and regulated in Ireland by the Central Bank of Ireland (CBI reg no. C182306; reg office 70 Sir John Rogerson's Quay, Dublin 2, Ireland; reg company no. 629188)

Hong Kong by First Sentier Investors (Hong Kong) Limited and has not been reviewed by the Securities & Futures Commission in Hong Kong. First Sentier Investors, FSSA Investment Managers, Stewart Investors, Realindex Investments and Igneo Infrastructure Partners are the business names of First Sentier Investors (Hong Kong) Limited.

Singapore by First Sentier Investors (Singapore) (reg company no. 196900420D) and this advertisement or material has not been reviewed by the Monetary Authority of Singapore. First Sentier Investors (registration number 53236800B), FSSA Investment Managers (registration number 53314080C), Stewart Investors (registration number 53310114W), Realindex Investments (registration number 53472532E) and Igneo Infrastructure Partners (registration number 53447928J) are the business divisions of First Sentier Investors (Singapore).

Japan by First Sentier Investors (Japan) Limited, authorised and regulated by the Financial Service Agency (Director of Kanto Local Finance Bureau (Registered Financial Institutions) No.2611)

United Kingdom by First Sentier Investors (UK) Funds Limited, authorised and regulated by the Financial Conduct Authority (reg. no. 2294743; reg office Finsbury Circus House, 15 Finsbury Circus, London EC2M 7EB)
United States by First Sentier Investors (US) LLC, authorised and regulated by the Securities Exchange Commission (RIA 801-93167)

other jurisdictions, where this document may lawfully be issued, by First Sentier Investors International IM Limited, authorised and regulated in the UK by the Financial Conduct Authority (FCA ref no. 122512; Registered office: 23 St. Andrew Square, Edinburgh, EH2 1BB; Company no. SC079063).
To the extent permitted by law, MUFG and its subsidiaries are not liable for any loss or damage as a result of reliance on any statement or information contained in this document. Neither MUFG nor any of its subsidiaries guarantee the performance of any investment products referred to in this document or the repayment of capital. Any investments referred to are not deposits or other liabilities of MUFG or its subsidiaries, and are subject to investment risk, including loss of income and capital invested
© First Sentier Investors Group