Get the right experience for you. Please select your location and investor type.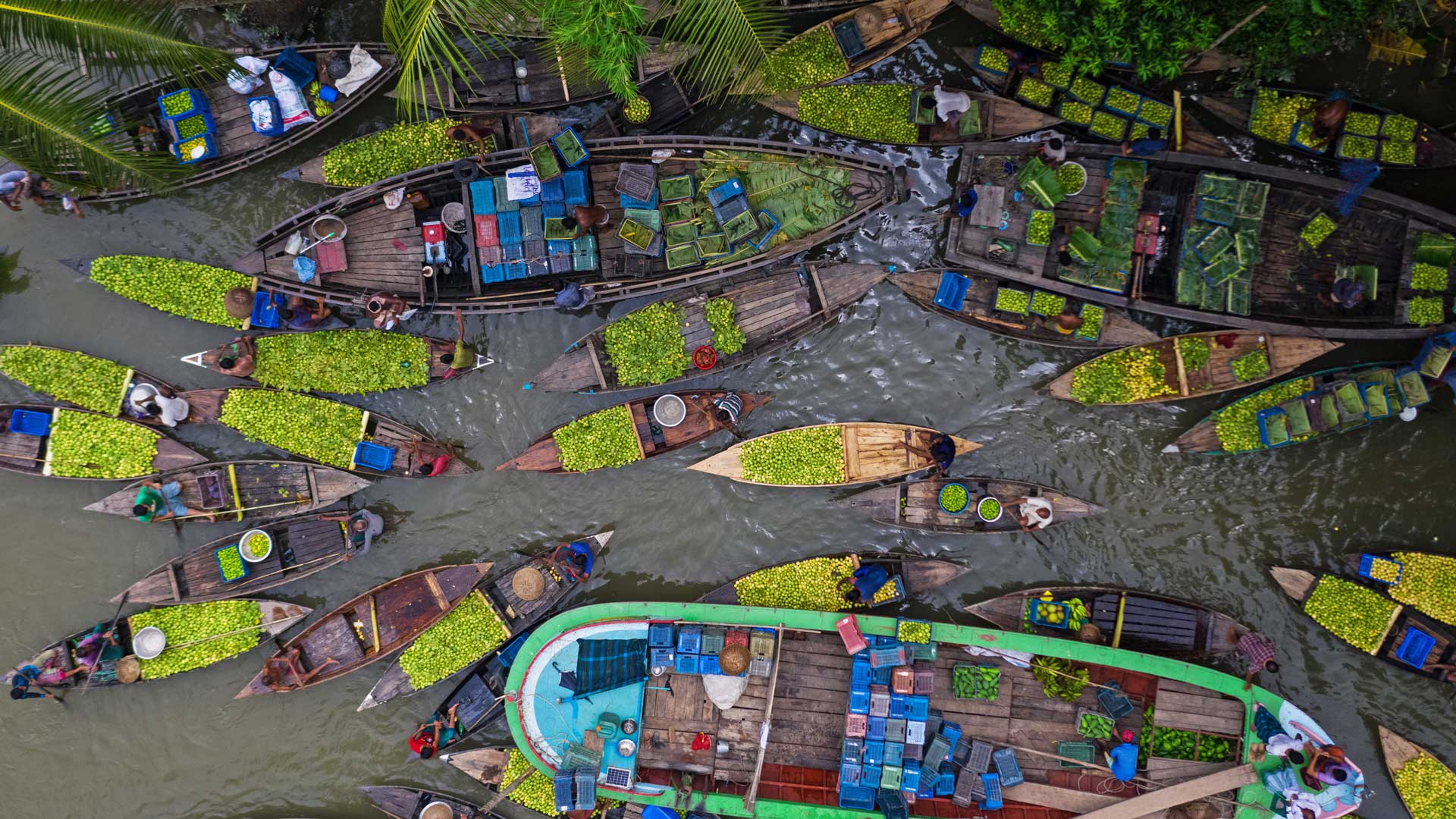 Introducing Portfolio Explorer
We have developed Portfolio Explorer to tell the stories of the companies we invest in across our strategies
Porfolio Explorer
How companies are contributing to sustainable development
Sustainable development is the achievement of high levels of human development within global ecological limits. As investors, we focus on understanding the contributions individual companies make to sustainable development from the bottom-up. To do this well, we believe that qualitative assessments are as important as quantitative measures. 
It is for this reason that we have developed our Portfolio Explorer to tell the stories of the companies we invest in across our regional and global strategies. These stories have been written by our investment team so that our clients and other stakeholders can see why we believe that the companies we invest in are making the world a better place. 
Four views of sustainable development 
We have provided four views of our strategies.
Map: Use this global view to find detailed company information including our investment rationales, risks and engagement priorities

Sustainable Development Goals (SDGs): The 17 SDGs are globally agreed goals that countries have committed to achieving by 2030. The SDGs offer a vision for the future towards which sustainable investment efforts can be directed. 
Climate solutions: We map companies to Project Drawdown's c.90 climate change solutions. Project Drawdown is a non-profit organisation providing analysis of the solutions which can help the world reach 'drawdown' – i.e. the future point in time when levels of greenhouse gases in the atmosphere stop climbing and start to decline. The solutions are diverse and cross-cutting, and show the systemic change needed to avoid catastrophic warming.
Human development pillars: We have developed our own 10 human development pillars inspired by the UN Human Development Index that we believe are essential for lifting people out of poverty and empowering them to achieve their potential. 
Questions about the Portfolio Explorer
What is different about this tool?
1. No magic numbers or easy answers, just stories of high-quality companies well positioned to contribute to and benefit from sustainable development.
We launched our Asia Pacific sustainable development strategy in 2005. When investing in Asia Pacific and emerging markets it is clear that sustainable development is not just about a single issue like climate change, gender equity or poverty alleviation - it is about all of them because they are all interconnected.
This holistic view of sustainable development means that companies can contribute in many different ways to a better future for people and planet. To reflect this, the tool avoids top-down scores or a focus on a handful of standardised indicators, which are more often about operational efficiency than company impact. Instead, the tool allows viewers to explore the stories of individual companies organised by the diverse contributions they make.
2. Written by our investment team, not third party researchers or external marketers
The company stories are backed by evidence and collected by our team using their years of experience in sustainable investing. We do not rely on third-party researchers to tell us what is sustainable. Instead, we do our own analysis and rigorously test it through company meetings, team discussions and specially commissioned research. We then relate each contribution back to credible frameworks like Project Drawdown to test our assumptions. Our investment team writes all company descriptions shown in the tool.
3. Shows the world the same way we see it, bottom-up, long term and focused on real solutions to difficult problems
We do not claim to have all the answers to the many difficult sustainable development challenges the world faces, nor do we believe that we need to. We believe that investing in high-quality companies run by people with integrity and a long-term view is the best way to allocate capital to organisations positively touching the lives of people around the world and driving the solutions to environmental challenges. These attributes are also the ones we believe will deliver good investment returns for clients. The tool groups companies around solutions, but ultimately is designed to allow users to explore companies from the bottom-up, which is the same way we invest.
4. Provides a balanced view of the companies we invest in
We know that no company is perfect (just like investors!). We engage with our companies to encourage them to improve in ways that will increase their sustainable development contribution and make them a better investment over the long-term. The tool provides a balanced view for the companies we invest in, highlighting the positive contributions, but also the risks and areas for future engagement.
How do you assess whether a company is contributing to sustainable development?
Our investment strategy seeks to invest in companies who contribute to, and benefit from sustainable development. Fundamentally, this means investing in companies who are providing solutions to the sustainable development challenge. They do this either through the products and services they sell, and increasingly their supply chain and direct operations. Our best companies do all three. We call this a company's sustainability positioning.
We have no proprietary models or 'black boxes' for assessing sustainability positioning, but we can analyse as broad a range of quantitative and qualitative factors as possible. To do so, we use rigorous bottom-up analysis supplemented by credible third-party frameworks and external research to assess companies' sustainability characteristics.
We use a range of frameworks and hope to use more with time. Most commonly we have used:
Project Drawdown's climate change solutions are a well-researched collection of viable and scalable solutions to the climate crisis. Project Drawdown offers a group of solutions in energy, buildings, transport, industry, food and agriculture and society which are relevant to the companies we invest in and captures the social dimension of climate change which no viable framework can ignore. The solutions are also as relevant for other crises like biodiversity loss and pollution, as they are for climate.
Adapted Human Development Index, using the main planks from HDI including health and wellbeing, income, access to essential services and inclusion, where we are able to identify companies contributing to these areas.
Other relevant frameworks, which include established and credible assessments like the Access to Medicines Index, the Access to Nutrition Index, the Circular Economy and Planetary Boundaries.
Frameworks that seek to internalise social and environmental externalities relating to industrial and eco-efficiency; pesticide and nutrient usage; efficacy in the health care system; affordable and broad education outcomes; access to shelter and housing, and other issues from our own commissioned research.
These frameworks and others, as well as our own bottom-up analysis all lean on measurable and reportable outcomes as the evidence we need for determining a company's sustainability positioning and contribution to sustainable development. 
We assess the contribution by:
Demonstrating a clear link to the underlying issue and solution, including whether the contribution is direct or supporting.


Being relevant for the company either as:
- a revenue/growth driver
- strategic initiatives backed by research and development or capital expenditure
- a function of strong culture or behaviours and 'how they do things' e.g. for equality and diversity


Recognising negative impacts from the company, including contradictions and risks of perverse outcomes.
Our Portfolio Explorer focuses on Project Drawdown's climate solutions and the Human Development Pillars. 
What do you mean by direct and enabling contributions?
Contributions cannot always be quantitatively measured, and when they can, the measures may not adequately reflect how meaningful the solution is, either to the company or in addressing the issue. A company making solar panels makes an obvious contribution (unless it does not – for example, where there are accusations of forced labour) however, that company relies on essential components and technologies without which it could not manufacture any solar panels at all. Often we find that the companies providing these supporting and enabling technologies offer the most compelling investments. When considering the sustainable development contribution of companies we assess whether the contribution is:
Direct Contribution - contributions where the company's products, services and/or business model have a direct impact on the sustainable development objective e.g. manufacturing solar panels or diagnostic tests.
Enabling/supporting Contribution - contributions where the company's products, services and/or business model are specific to, and significantly enhance the impact created by others making direct contributions. For example specialist equipment for testing batteries in electric vehicles, or software with specific design applications for improving the efficiency of renewable energy.
Since we only invest in companies contributing to and benefitting from sustainable development, all companies we invest in make contributions to one or more sustainable development objectives. We believe these contributions are powerful drivers for future earnings growth as well as reducing risks, which is the same reason we avoid companies who face significant headwinds from the economic transitions needed for sustainable development.
The four views in our Portfolio Explorer; the Map, Sustainable Development Goals, climate solutions and human development pillars, provide information about each company's contributions.