Get the right experience for you. Please select your location and investor type.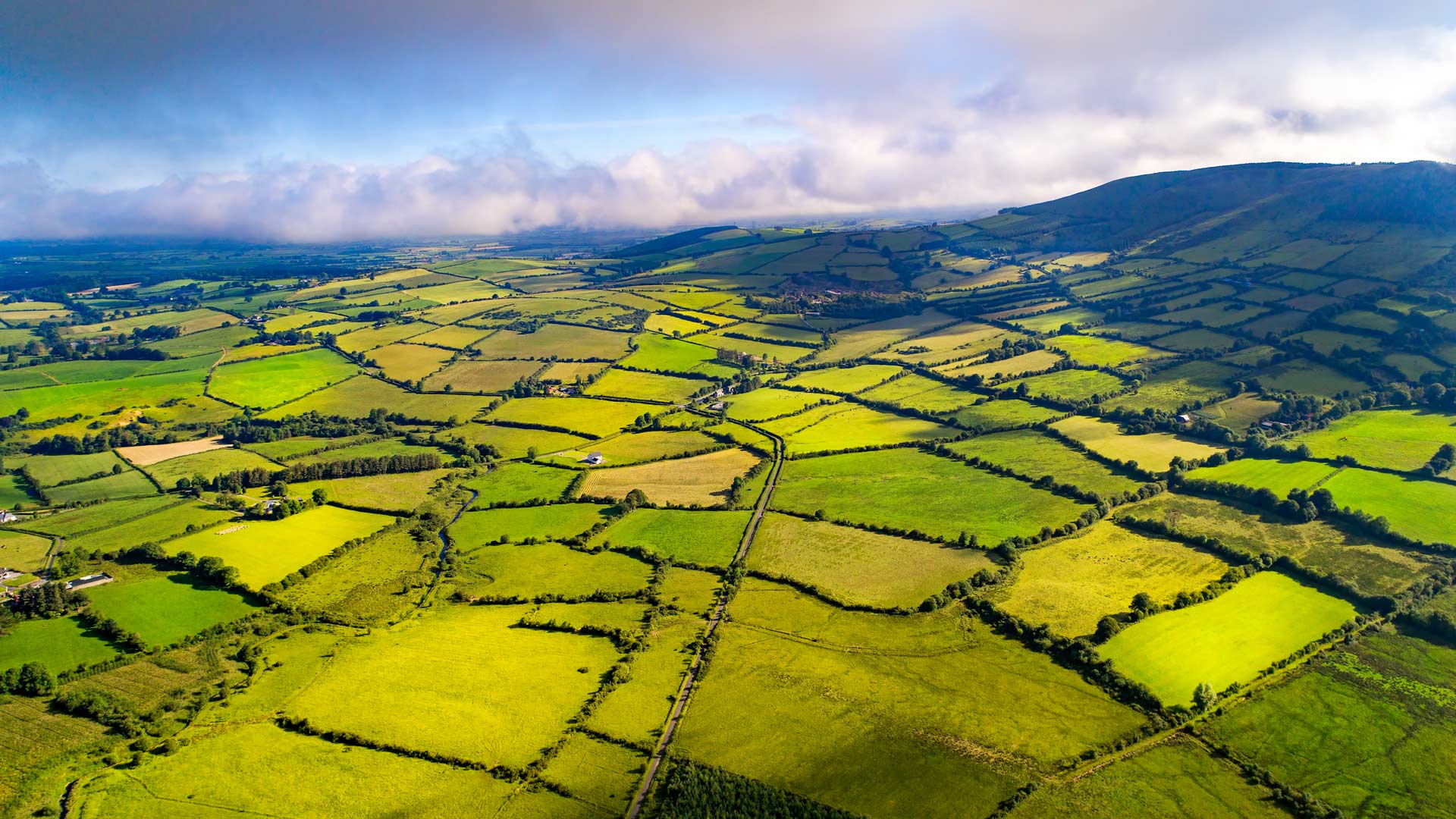 Our thoughts on the FCA's proposed Sustainable Disclosure Requirements (SDR)
Like so many of our peers, over the last couple of years we've been grappling with the implementation of the EU Sustainable Finance Disclosure Regulation (SFDR) as well as the introduction of different regulatory regimes across the globe, including in Taiwan, Hong Kong, Singapore, Australia, the US, and now the UK.
In October 2022 the UK Financial Conduct Authority (FCA) published its much anticipated consultation on proposed Sustainability Disclosure Requirements, investment labels and restrictions on the use of sustainability-related terms in product naming and marketing. 
The intention of the FCA (and all the regulatory authorities) is close to our heart: to provide greater clarity to consumers about how 'sustainable' financial products really are. Without greater clarity, there is a risk that greenwashing becomes the next biggest mis-selling scandal, which could slow the flow of capital needed to make economies more sustainable at a time when that flow needs to improve.
We have formally responded to the FCA consultation which closed in January 2023  via our parent company, First Sentier Investors. We've also shared our views through our involvement with organisations such as The Big Exchange, the first UK based investment platform to actively rate funds for their positive impact. We thought it might be worthwhile to summarise our views here.
Where do we fit?

The FCA are proposing three non-hierarchical sustainable investment labels based on how a product contributes to sustainability outcomes.
Sustainable Impact
- assets (often in underserved markets) that achieve a positive, measurable contribution to sustainable outcomes.
Sustainable Focus
- assets that are environmentally and/or socially sustainable according to a credible standard.
Sustainable Improvers
- assets that may not be sustainable now but aim to improve their sustainability over time.
The requirements are stringent and more clarity will be beneficial.  At Stewart Investors we invest in companies that we believe are well placed to contribute to, and benefit from, sustainable development.  At this stage, we believe our approach sits best in the Sustainable Focus category, although we have some suggestions for how the category could be framed:
The 70% threshold should be raised to a minimum of 90% of qualifying assets.  At 70% the unsuspecting consumer could find themselves exposed to a significant number of companies they wouldn't (and shouldn't) expect to hold in a sustainable fund, which the proposed regulation is trying to avoid.
The requirement to have independent assessments of any in-house and proprietary systems and methods that managers use to define sustainable investments should be clarified and qualified. Not all independent assessments will be useful, especially if they rely entirely on off-the-shelf ESG scores. In our view, some ESG data can be useful, but an over reliance on simplistic, mechanistic ESG scores won't necessarily always help to reorient capital towards more sustainable companies. We think it's important to recognise that many companies, particularly in emerging markets, have yet to develop the sort of data reporting capabilities that many well-endowed companies in developed markets have been able to invest in and develop. Engaging providers of independent assessments will require a substantial cost and time commitment that currently isn't fully factored into the cost-benefit analysis.
The Sustainable Impact category in its current form may be challenging for many of the existing 'impact' labelled equity funds that focus on the enterprise contribution of listed companies, i.e. the contribution companies make to sustainable outcomes. The FCA is focusing first on the investor contribution and the concept of additionality, which typically requires investment in primary or private capital – not a traditional hunting ground for retail investors.
The Sustainable Improvers label requires asset managers to specify a causal link between individual company engagement or stewardship activity and changes in company behaviour. Further clarity on the timescale for reporting on stewardship outcomes would be helpful, along with a recognition that stewardship outcomes often require a long-term, partnership-oriented approach with companies. Furthermore, positive stewardship outcomes are sometimes the result of collaborative industry efforts and/or efforts undertaken outside the investment industry. These realities make it difficult to quantify the individual contribution of each investor.
Health warnings for the consumer
In contrast to the EU SFDR, a strength of the proposed regulation is that the FCA has stated their intention to be non-hierarchical. Their intention is to differentiate, rather than rank, approaches, in order to help consumers make more informed choices. However, not all market participants will appreciate this intention, and it may even be widely misconstrued.
The use of the labels will be voluntary, but any products that don't qualify will face restrictions in terms of how they can be marketed and named. While this is a step in the right direction, is the proposed regulation ambitious enough? The onus is on sustainable funds to disclose what they invest in. But if we want investors to make informed decisions and allocate more capital to sustainable investments, shouldn't all funds disclose what exposure they have to companies whose business models, products and source of profit are not sustainable?
A similar approach to the compulsory food labelling traffic light system we have in the UK, which at a glance tells the consumer if what they are buying is 'healthy' or 'unhealthy',  may not be realistic, but what we can do is ensure that fund sustainability-related reporting doesn't get buried deep in a 500-page annual report. Information needs to be accessible to consumers. We've spent a great deal of time improving our own transparency. Our Portfolio Explorer – an interactive tool which provides the investment and sustainability case for every company in which we invest in – provides useful information on the contribution that each company makes to climate solutions, human development and the Sustainable Development Goals, plus key risks and engagement topics.
Another plea for international collaboration
We appreciate that the FCA has worked hard to achieve some alignment with the European Commission SFDR regulation, but there are some issues that still need to be resolved.
The UK SDR will not initially cover overseas products that are marketed in the UK. This remains under review and the FCA has indicated that it plans to issue a further consultation on overseas funds. Like many managers with both UK and EU funds, we now have to plan how we can meet the requirements of two different and detailed sustainability disclosure regimes under both SFDR and SDR.
We would welcome a further update from the FCA as to when they intend to consult on the plans for the Overseas Fund Regime, the regulation that governs investment funds domiciled overseas and how they are marketed to UK retail investors, and we would encourage closer international collaboration and integration of regulatory initiatives. Without this, there is likely to be a confusing proliferation of regimes, rules, definitions and acronyms.
What next?
Following its consultation, the FCA intends to publish the final rules and guidance in a Policy Statement by the end of the first half of 2023. The anti-greenwashing requirements will become effective immediately. The labels, consumer-facing and pre-contractual disclosures, and marketing rules, will become effective 12 months later. The timeline will be a challenge, but we look forward to rising to this challenge. We want to continue playing our part to improve the ability of investors and consumers to make more informed investment decisions.
Investment terms

View our list of investment terms to help you understand the terminology within this document.
Subscribe to our updates
To get regular updates and content from Stewart Investors, please register here.
Important information
This material is for general information purposes only. It does not constitute investment or financial advice and does not take into account any specific investment objectives, financial situation or needs. This is not an offer to provide asset management services, is not a recommendation or an offer or solicitation to buy, hold or sell any security or to execute any agreement for portfolio management or investment advisory services and this material has not been prepared in connection with any such offer. Before making any investment decision you should consider, with the assistance of a financial advisor, your individual investment needs, objectives and financial situation.
We have taken reasonable care to ensure that this material is accurate, current, and complete and fit for its intended purpose and audience as at the date of publication. To the extent this material contains any measurements or data related to environmental, social and governance (ESG) factors, these measurements or data are estimates based on information sourced by the relevant investment team from third parties including portfolio companies and such information may ultimately prove to be inaccurate. No assurance is given or liability accepted regarding the accuracy, validity or completeness of this material and we do not undertake to update it in future if circumstances change.
To the extent this material contains any expression of opinion or forward-looking statements, such opinions and statements are based on assumptions, matters and sources believed to be true and reliable at the time of publication only. This material reflects the views of the individual writers only. Those views may change, may not prove to be valid and may not reflect the views of everyone at First Sentier Investors.
To the extent this material contains any ESG related commitments or targets, such commitments or targets are current as at the date of publication and have been formulated by the relevant investment team in accordance with either internally developed proprietary frameworks or are otherwise based on the Institutional Investors Group on Climate Change (IIGCC) Paris Aligned Investment Initiative framework. The commitments and targets are based on information and representations made to the relevant investment teams by portfolio companies (which may ultimately prove not be accurate), together with assumptions made by the relevant investment team in relation to future matters such as government policy implementation in ESG and other climate-related areas, enhanced future technology and the actions of portfolio companies (all of which are subject to change over time). As such, achievement of these commitments and targets depend on the ongoing accuracy of such information and representations as well as the realisation of such future matters. Any commitments and targets set out in this material are continuously reviewed by the relevant investment teams and subject to change without notice.
About First Sentier Investors
References to 'we', 'us' or 'our' are references to First Sentier Investors, a global asset management business which is ultimately owned by Mitsubishi UFJ Financial Group. Certain of our investment teams operate under the trading names FSSA Investment Managers, Stewart Investors, Realindex Investments and Igneo Infrastructure Partners, all of which are part of the First Sentier Investors group.
We communicate and conduct business through different legal entities in different locations. This material is communicated in:
Australia and New Zealand by First Sentier Investors (Australia) IM Ltd, authorised and regulated in Australia by the Australian Securities and Investments Commission (AFSL 289017; ABN 89 114 194311)
European Economic Area by First Sentier Investors (Ireland) Limited, authorised and regulated in Ireland by the Central Bank of Ireland (CBI reg no. C182306; reg office 70 Sir John Rogerson's Quay, Dublin 2, Ireland; reg company no. 629188)

Hong Kong by First Sentier Investors (Hong Kong) Limited and has not been reviewed by the Securities & Futures Commission in Hong Kong. First Sentier Investors, FSSA Investment Managers, Stewart Investors, Realindex Investments and Igneo Infrastructure Partners are the business names of First Sentier Investors (Hong Kong) Limited.

Singapore by First Sentier Investors (Singapore) (reg company no. 196900420D) and this advertisement or material has not been reviewed by the Monetary Authority of Singapore. First Sentier Investors (registration number 53236800B), FSSA Investment Managers (registration number 53314080C), Stewart Investors (registration number 53310114W), Realindex Investments (registration number 53472532E) and Igneo Infrastructure Partners (registration number 53447928J) are the business divisions of First Sentier Investors (Singapore).

Japan by First Sentier Investors (Japan) Limited, authorised and regulated by the Financial Service Agency (Director of Kanto Local Finance Bureau (Registered Financial Institutions) No.2611)

United Kingdom by First Sentier Investors (UK) Funds Limited, authorised and regulated by the Financial Conduct Authority (reg. no. 2294743; reg office Finsbury Circus House, 15 Finsbury Circus, London EC2M 7EB)
United States by First Sentier Investors (US) LLC, authorised and regulated by the Securities Exchange Commission (RIA 801-93167)

other jurisdictions, where this document may lawfully be issued, by First Sentier Investors International IM Limited, authorised and regulated in the UK by the Financial Conduct Authority (FCA ref no. 122512; Registered office: 23 St. Andrew Square, Edinburgh, EH2 1BB; Company no. SC079063).
To the extent permitted by law, MUFG and its subsidiaries are not liable for any loss or damage as a result of reliance on any statement or information contained in this document. Neither MUFG nor any of its subsidiaries guarantee the performance of any investment products referred to in this document or the repayment of capital. Any investments referred to are not deposits or other liabilities of MUFG or its subsidiaries, and are subject to investment risk, including loss of income and capital invested
© First Sentier Investors Group