Cookie Settings
This website uses cookies to improve site functionality and provide you with a better browsing experience. Detailed information on the use of cookies on this website is provided in our Terms & Conditions and in our Cookie Policy. By accepting you consent to the use of all of these cookies.
Click 'Edit Settings' to decline these cookies or to make more detailed choices.
Edit cookies
When you visit a website, it may store or retrieve information on your browser, mostly in the form of cookies. The information does not usually directly identify you, but it can give you a more personalised experience. Because we respect your right to privacy, you can choose not to allow some types of cookies.
Click on the different category headings to find out more and to change the default settings. Blocking some types of cookies may impact your experience of the website and the services we can offer. Read our Privacy and Cookie Policy.
Manage Consent Preferences
These cookies are essential so that you can move around the website and use its features. Without these cookies, the services that ask for cannot be provided. These cookies are on by default but can be turned off in your browser settings.
These cookies allow us to count visits and traffic sources so that we can measure and improve the performance of our website. All of the information these cookies collect is aggregated and is therefore anonymous.
These cookies allow the website to remember the choices you make in order to give you better functionality and personal features.
Get the right experience for you. Please select your location and investor type.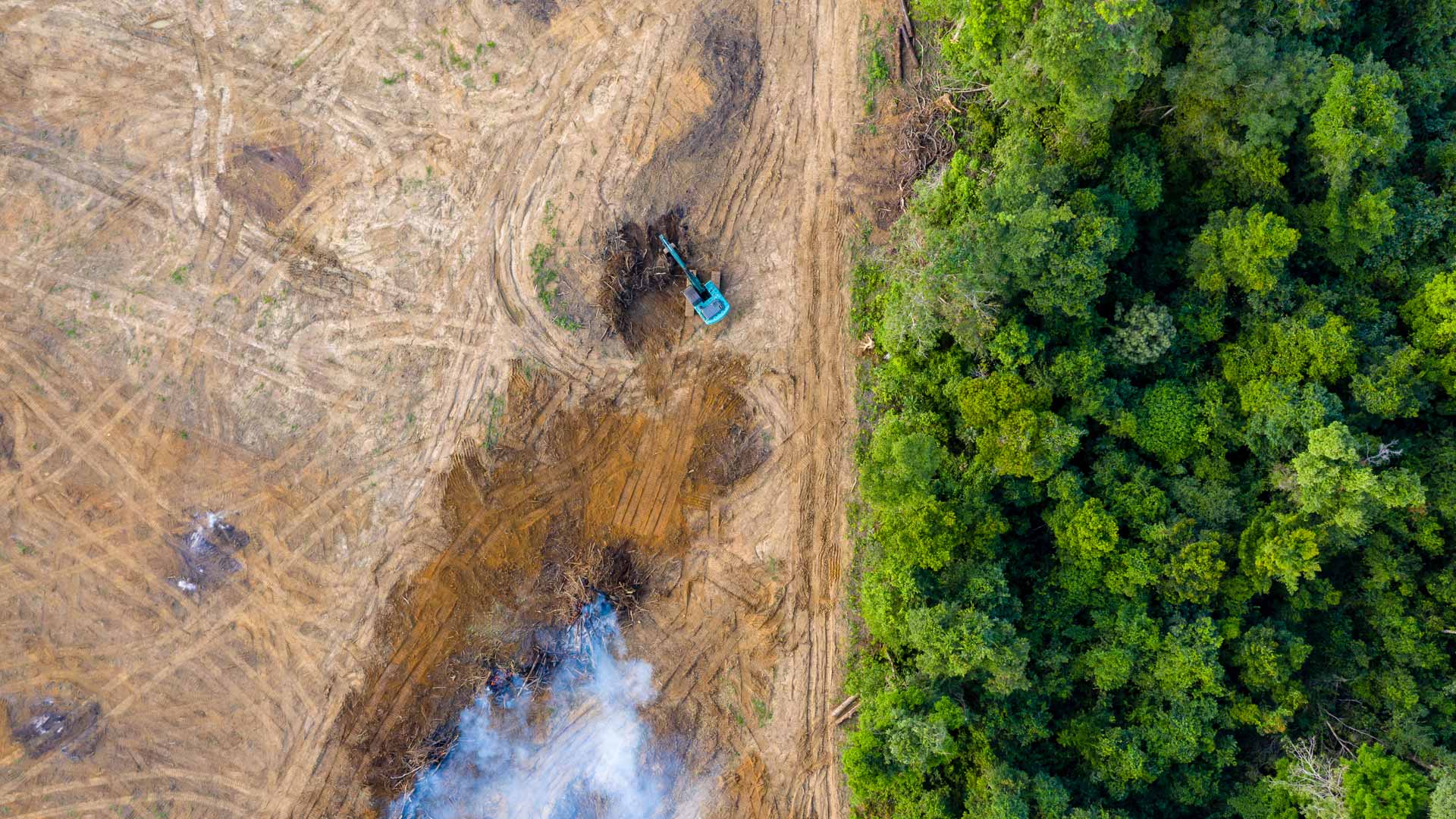 Fixing climate change measures
If asked to list climate change solutions, many of us would start with renewable energy. It is obviously a key one given the use of fossil fuels for energy is the largest contributor to greenhouse gas emissions globally.
Download PDF version
Many research providers and standard-setting bodies have been working on climate measures and disclosures for investors with mixed success. A key gap is that no current standard, when considered across a portfolio of listed-equity investments, covers the essential questions of how much of a contribution can different solutions make and whether collectively they are enough.
If asked to list climate change solutions, many of us would start with renewable energy. It is obviously a key one given the use of fossil fuels for energy is the largest contributor to greenhouse gas emissions globally1. However, beyond that we may soon get stuck, particularly if asked to focus on how much specific technologies or social changes can potentially contribute to decarbonising the economy; harder still if trying to identify a group of solutions which will be enough to achieve the goals of the Paris Agreement.
Some approaches to these climate change solutions focus on splitting 'green' and 'unsustainable' revenues, being revenues from sustainable activities like renewable energy as opposed to unsustainable ones like burning fossil fuels, mostly based on industry involvement. More ambitious efforts like the Paris Agreement Capital Transition Assessment (PACTA), a collaboration between the 2° Investing Initiative2 and the Principles for Responsible Investment, goes further and looks at the capital investment plans for companies in some sectors and whether they are aligned with Paris targets.
For other investors who wish to tweak around the edges of benchmarks or who choose to stay invested and engage with highly polluting companies, carbon footprints and tools like PACTA will be very useful, it is just not for us.3
The European Union's sustainable finance taxonomy4 has undertaken the significant task of setting thresholds for different activities to draw a line between what can and cannot be called sustainable. While the TCFD (Financial Stability Board Task Force on Climate-related Financial Disclosures5) rather disappointingly has suggested portfolio-level carbon intensity should be the primary metric for investor disclosure and presumably management of climate risks.

Climate change is unquestionably a complex issue, more so when considered alongside the speed and scale of change required to prevent the worst impacts of this environmental crisis unfolding. It is understandable then, that attempts to measure the implications of this issue for an investment context will also carry a degree of complexity and that it would be impossible for any single metric to capture this complexity.
While the various approaches should be useful for some investor types in some contexts, as an active, global, sustainable-development focused, listed-equity investor, we have found current approaches near meaningless and often misleading. While regulators around the world expect investors to communicate to clients in plain and understandable language, our industry has built an incomprehensible jumble of information and ratings to describe climate change risks and opportunities.

For us, issues broadly fall into four areas:

Measuring the wrong things

Because of our focus on sustainable development, many of the companies in carbon-intensive sectors or with highly polluting products and services, are never going to be investible, and so footprints, and capital expenditure plans are not helpful beyond confirming what clients would already expect. For other investors who wish to tweak around the edges of benchmarks or who choose to stay invested and engage with highly polluting companies, carbon footprints and tools like PACTA will be very useful, it is just not for us.3
Drawing too narrow a frame

Climate change is a systemic problem, yet too often the investment implications are looked at too narrowly.
A significant part of our investment philosophy revolves around the idea of sustainability positioning, which we often refer to as headwinds or tailwinds. The tailwinds we are looking for relate to the products or services provided by the company and so the climate impacts are often downstream from the company itself.

The difficulty in calculating the emissions these products and services help avoid is part of the issue, but for us the issue runs deeper because the supply chains which support solutions are not taken into account. Take, for example, companies like robotics manufacturer FANUC, liquids dispensing company Nordson and semiconductor manufacturer Taiwan Semiconductor (TSMC). All these companies provide essential technologies for the development of electric vehicles, but none would be classified as a solutions company.

Looking upstream reveals similar challenges. For example, the role that large buyers of wood products, such as pallet business Brambles or consumer goods company Unilever, can have on reducing deforestation and promoting forest protection is significant, but none of these important contributions would be recognised in traditional climate change assessments.

Backward looking
While PACTA considers capital expenditure plans, these look out only over five years and in a few sectors. All other approaches effectively look backwards at either emissions or revenue splits. We are long-term investors and try to take at least a ten-year view, which is why sustainability considerations are so important to the way we invest. Part of looking forward is understanding how big the opportunity is likely to be years into the future, which is too often undefined in the context of investing for climate solutions.
False precision and hiding real insight through aggregation
Notwithstanding caveats in the fine print, all the approaches to measuring and describing climate change related investments invariably offer a number at the portfolio level, often with multiple decimal places as 'the' answer.
Our investment approach relies on qualitative and subjective analysis in the understanding of quality. While what gets measured might get managed, we believe that not everything that gets measured matters and that not everything that matters can be measured. This includes holistically understanding company relationships, competitive dynamics, stewardship and reputation to name a few. As bottom-up investors, aggregation of climate metrics hides the stories of the companies we invest in and obscures real world impacts with abstraction.

Taken together, these issues have made reporting on climate change particularly challenging for us.

Fortunately there is another way
Project Drawdown was founded in 2014 by Paul Hawken and Amanda Ravenhill to uncover the most substantive solutions to stop climate change and communicate them to the world. Using rigorous analysis and review, the initiative published the bestselling book 'Drawdown' in 2017, which catalogued 80 climate change solutions with the potential to meet the Paris Climate change goal of holding global warming to well below 2°C.
By estimating the emissions reductions possible from scaling each solution, the initiative not only catalogues practical solutions for emissions reductions, but how large each may become in the future. In 2020, Project Drawdown published a major review which updated the solutions to account for technological progress.

Using Project Drawdown's solutions we have begun an exercise to map the products, services and practices of the companies held within the strategies managed by the Stewart Investors. We hope this analysis will present a balanced picture of how companies are impacting the climate and look forward to sharing the findings with you soon.
Source for company information: Stewart Investors investment team. For illustrative purposes only.
Reference to the names of each company mentioned in this communication is merely for explaining the investment strategy, and should not be construed as investment advice or investment recommendation of those companies. Companies mentioned herein may or may not form part of the holdings of Stewart Investors.
Investment terms

View our list of investment terms to help you understand the terminology within this document.
Subscribe to our updates
To get regular updates and content from Stewart Investors, please register here.
Important information
This material is for general information purposes only. It does not constitute investment or financial advice and does not take into account any specific investment objectives, financial situation or needs. This is not an offer to provide asset management services, is not a recommendation or an offer or solicitation to buy, hold or sell any security or to execute any agreement for portfolio management or investment advisory services and this material has not been prepared in connection with any such offer. Before making any investment decision you should conduct your own due diligence and consider your individual investment needs, objectives and financial situation and read the relevant offering documents for details including the risk factors disclosure. Any person who acts upon, or changes their investment position in reliance on, the information contained in these materials does so entirely at their own risk.
We have taken reasonable care to ensure that this material is accurate, current, and complete and fit for its intended purpose and audience as at the date of publication but the information contained in the material may be subject to change thereafter without notice. No assurance is given or liability accepted regarding the accuracy, validity or completeness of this material.
To the extent this material contains any expression of opinion or forward-looking statements, such opinions and statements are based on assumptions, matters and sources believed to be true and reliable at the time of publication only. This material reflects the views of the individual writers only. Those views may change, may not prove to be valid and may not reflect the views of everyone at First Sentier Investors.
Past performance is not indicative of future performance. All investment involves risks and the value of investments and the income from them may go down as well as up and you may not get back your original investment. Actual outcomes or results may differ materially from those discussed. Readers must not place undue reliance on forward-looking statements as there is no certainty that conditions current at the time of publication will continue.
References to specific securities (if any) are included for the purpose of illustration only and should not be construed as a recommendation to buy or sell the same. Any securities referenced may or may not form part of the holdings of First Sentier Investors' portfolios at a certain point in time, and the holdings may change over time.
References to comparative benchmarks or indices (if any) are for illustrative and comparison purposes only, may not be available for direct investment, are unmanaged, assume reinvestment of income, and have limitations when used for comparison or other purposes because they may have volatility, credit, or other material characteristics (such as number and types of securities) that are different from the funds managed by First Sentier Investors.
Selling restrictions
Not all First Sentier Investors products are available in all jurisdictions.
This material is neither directed at nor intended to be accessed by persons resident in, or citizens of any country, or types or categories of individual where to allow such access would be unlawful or where it would require any registration, filing, application for any licence or approval or other steps to be taken by First Sentier Investors in order to comply with local laws or regulatory requirements in such country.
This material is intended for 'professional clients' (as defined by the UK Financial Conduct Authority, or under MiFID II), 'wholesale clients' (as defined under the Corporations Act 2001 (Cth) or Financial Markets Conduct Act 2013 (New Zealand) and 'professional' and 'institutional' investors as may be defined in the jurisdiction in which the material is received, including Hong Kong, Singapore, Japan and the United States, and should not be relied upon by or be passed to other persons.
The First Sentier Investors funds referenced in these materials are not registered for sale in the United States and this document is not an offer for sale of funds to US persons (as such term is used in Regulation S promulgated under the 1933 Act). Fund-specific information has been provided to illustrate First Sentier Investors' expertise in the strategy. Differences between fund-specific constraints or fees and those of a similarly managed mandate would affect performance results.
About First Sentier Investors
References to 'we', 'us' or 'our' are references to First Sentier Investors, a global asset management business which is ultimately owned by Mitsubishi UFJ Financial Group, Inc (MUFG). Our investment team operates under the trading name of Stewart Investors which is part of the First Sentier Investors Group.
This material may not be copied or reproduced in whole or in part, and in any form or by any means circulated without the prior written consent of First Sentier Investors.
We communicate and conduct business through different legal entities in different locations. This material is communicated in:
Australia and New Zealand by First Sentier Investors (Australia) IM Ltd, authorised and regulated in Australia by the Australian Securities and Investments Commission (AFSL 289017; ABN 89 114 194311)
the European Economic Area by First Sentier Investors (Ireland) Limited, authorised and regulated in Ireland by the Central Bank of Ireland (CBI ref no. C182306; Registered office: 70 Sir John Rogerson's Quay, Dublin 2, Ireland; Company no. 629188).
Hong Kong by First Sentier Investors (Hong Kong) Limited and has not been reviewed by the Securities & Futures Commission in Hong Kong. First Sentier Investors and Stewart Investors are business names of First Sentier Investors (Hong Kong) Limited.
Singapore by First Sentier Investors (Singapore) (Company no. 196900420D) and this advertisement or material has not been reviewed by the Monetary Authority of Singapore. First Sentier Investors (registration number 53236800B) and Stewart Investors (registration number 53310114W) are business divisions of First Sentier Investors (Singapore).
Japan by First Sentier Investors (Japan) Limited, authorised and regulated by the Financial Service Agency (Director of Kanto Local Finance Bureau (Registered Financial Institutions) No.2611).
the United Kingdom by First Sentier Investors (UK) Funds Limited, authorised and regulated by the Financial Conduct Authority (FCA ref no. 143359;  Registered office: Finsbury Circus House, 15 Finsbury Circus, London EC2M 7EB; Company no. 2294743).
the United States by First Sentier Investors (US) LLC, authorised and regulated by the Securities Exchange Commission (RIA 801-93167).
other jurisdictions, where this document may lawfully be issued, by First Sentier Investors International IM Limited, authorised and regulated in the UK by the Financial Conduct Authority (FCA ref no. 122512; Registered office: 23 St. Andrew Square, Edinburgh, EH2 1BB; Company no. SC079063).
To the extent permitted by law, MUFG and its subsidiaries are not liable for any loss or damage as a result of reliance on any statement or information contained in this document. Neither MUFG nor any of its subsidiaries guarantee the performance of any investment products referred to in this document or the repayment of capital. Any investments referred to are not deposits or other liabilities of MUFG or its subsidiaries, and are subject to investment risk, including loss of income and capital invested.
© First Sentier Investors Group
Copyright © 2023 Stewart Investors.
Material on this website is intended to provide general information only. Such material does not into account your objectives, financial situation or needs. You should consider these matters before acting on the information and consider the relevant Product Disclosure Statement for any product named on this website before making an investment decision. Any opinions expressed in videos are the opinions of the individual participant and are subject to change without notice. Such opinions are not a recommendation to hold, purchase or sell a particular financial product and may not include all of the information required to make such a decision. Before making any such decision you should consult a financial adviser.