Get the right experience for you. Please select your location and investor type.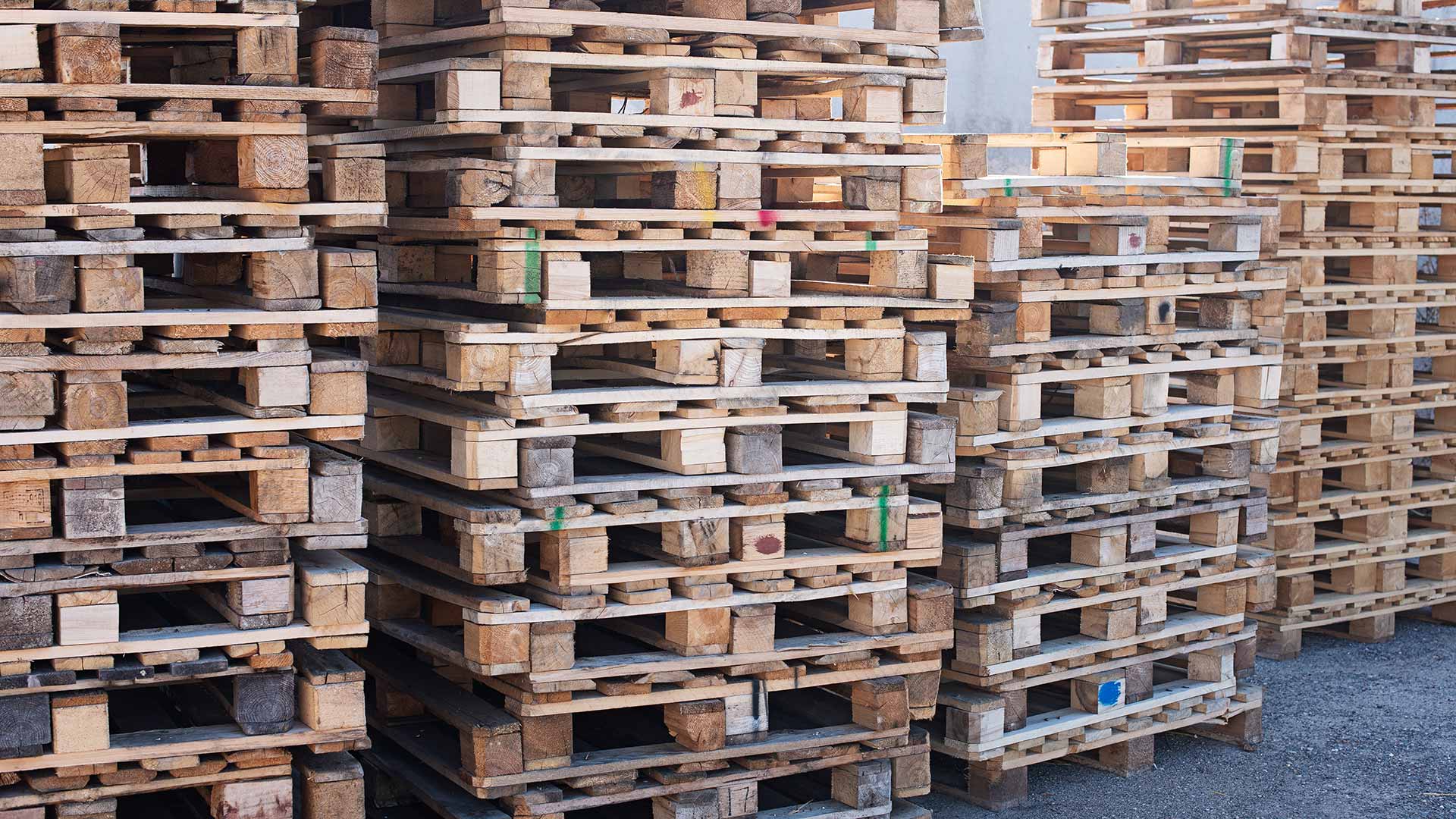 The Circular Economy
US clothing retailer Patagonia famously encouraged consumers not to buy their jackets in 2011...
Download PDF version
Kingfisher (owner of DIY store B&Q) has encouraged consumers not to buy their electric drills. H&M is taking back worn and unwanted clothes to "repurpose" them to sell second hand or to contribute to the 20% of used fibres in new garments.
These are all profit-driven businesses that recognise the shortfalls in our current economic system.

Historically, we've lived in a 'linear' economy of seemingly limitless inputs for goods which are bought, consumed and disposed, and where the costs of pollution are not borne by companies.
Some of the reasons behind this economic system:
Convenience - disposable nappies are much easier than dealing with cloth nappies.
Price - technology and transportation allow cheaper access to inputs and disposal of waste.
Informational advantages - as products become more complicated they're harder to fix - repairing or servicing a car engine requires a computer today.
Changing technologies and materials - fixing a wooden toy is worthwhile, but fixing a plastic or electronic one often doesn't work.
Given our planetary resource constraints, rising consumption in emerging countries means there's more potential than ever in the circular economy – one that produces, consumes and maintains goods, rather than discarding them, or, following consumption, goods are collected and reused, refurbished or recycled.
Essential to this process is better design and more efficient logistics.
The circular economy is about redesigning a faulty linear system to reduce leakage.
It's not just about recycling or dealing with something at the end of its life. Perhaps the best way is by 'designing out' waste and designing for 'disassembly' and 'materials recovery'.
The waste from one process becomes the input for another when systems are well designed. An example is Royal DSM using agricultural residue to produce fuel from bio-ethanol.
Brambles (Australia) is another classic example. The company, which provides pallets for distribution, was the first to move from replacing pallets to refurbishing them. A pooled pallet system is incredibly efficient and significantly reduces waste.
The same goes for consumer goods. Fairphones is an example. Any component can be replaced easily, lengthening device life and preventing faults.
Designing for easy materials recovery is essential and cheap disassembly imperative, so that benefits are not eroded by labour costs. A leader in this area is Tomra (Norway) which makes reverse vending machines and materials sorting machines. The reverse vending machine allows consumers to recycle packaging materials and send products back. Payments can be used as an incentivise consumers.
Materials sorting machines allow valuable materials to be separated and not disposed. Tomra recovers 715,000 tons of metal each year by metal recycling machines.1
An average electric drill is used for only 12 minutes during its lifetime, according to What's Mine is Yours (2010). Consumers don't want a drill per se, just a hole in the wall! With low use, consumers choose to buy low cost, poor quality drills, which can deliver poor performance and contribute to a relatively high environmental footprint.
The move towards hiring ensures a better consumer experience with lower environmental impact. Kingfisher is looking at hiring rather than selling. The 'project box', which contains tools and safety equipment necessary, for example, to tile a room, is hired rather than bought. Professional grade equipment is offered, providing a better user experience and lower environmental footprint and cost. Similar models are being tested for washing machines by Bosch and Siemens.
Focusing on the outcome has helped shift water utility companies onto the circular economy.
The traditional pattern of water usage is: collect, treat, distribute, use and dispose. The opportunities are endless for closing this loop at different stages. Manila Water (Philippines) reduced leakage rates from 63% to around 11% in their concession zone.2 Aguas Andinas (Chile) captures glacial run-off from the Andes to avoid environmental damage by taking water from rivers.
These savings open up a new market place where third parties can gain access to utility assets to provide lower impact solutions, e.g. golf course irrigation.
There's barely a market which cannot be transformed by removing leakage.
Even something as simple as an office chair is an opportunity.
Steelcase (US) produce office furniture with fewer parts for quicker disassembly, using common tools so all parts can be reused. After many reuses, 95% of parts can be recycled.
This type of business model and the mindset that comes with it becomes a hugely competitive advantage in an age of resource constraints.
Feike Sijbesma, CEO of DSM (Netherlands), believes that if we are to make our economic system really sustainable, we must redesign it.
With the richest quarter of the world's population using about half of global resources – and producing half the global waste – while another third live in poverty, it's clear our economic and social system is failing us.
An increasing number of listed companies agree, and shareholders are benefiting from the redesign.
Investment terms

View our list of investment terms to help you understand the terminology within this document.
Subscribe to our updates
To get regular updates and content from Stewart Investors, please register here.
Important information
This material is for general information purposes only. It does not constitute investment or financial advice and does not take into account any specific investment objectives, financial situation or needs. This is not an offer to provide asset management services, is not a recommendation or an offer or solicitation to buy, hold or sell any security or to execute any agreement for portfolio management or investment advisory services and this material has not been prepared in connection with any such offer. Before making any investment decision you should consider, with the assistance of a financial advisor, your individual investment needs, objectives and financial situation.
We have taken reasonable care to ensure that this material is accurate, current, and complete and fit for its intended purpose and audience as at the date of publication. To the extent this material contains any measurements or data related to environmental, social and governance (ESG) factors, these measurements or data are estimates based on information sourced by the relevant investment team from third parties including portfolio companies and such information may ultimately prove to be inaccurate. No assurance is given or liability accepted regarding the accuracy, validity or completeness of this material and we do not undertake to update it in future if circumstances change.
To the extent this material contains any expression of opinion or forward-looking statements, such opinions and statements are based on assumptions, matters and sources believed to be true and reliable at the time of publication only. This material reflects the views of the individual writers only. Those views may change, may not prove to be valid and may not reflect the views of everyone at First Sentier Investors.
To the extent this material contains any ESG related commitments or targets, such commitments or targets are current as at the date of publication and have been formulated by the relevant investment team in accordance with either internally developed proprietary frameworks or are otherwise based on the Institutional Investors Group on Climate Change (IIGCC) Paris Aligned Investment Initiative framework. The commitments and targets are based on information and representations made to the relevant investment teams by portfolio companies (which may ultimately prove not be accurate), together with assumptions made by the relevant investment team in relation to future matters such as government policy implementation in ESG and other climate-related areas, enhanced future technology and the actions of portfolio companies (all of which are subject to change over time). As such, achievement of these commitments and targets depend on the ongoing accuracy of such information and representations as well as the realisation of such future matters. Any commitments and targets set out in this material are continuously reviewed by the relevant investment teams and subject to change without notice.
About First Sentier Investors
References to 'we', 'us' or 'our' are references to First Sentier Investors, a global asset management business which is ultimately owned by Mitsubishi UFJ Financial Group. Certain of our investment teams operate under the trading names FSSA Investment Managers, Stewart Investors, Realindex Investments and Igneo Infrastructure Partners, all of which are part of the First Sentier Investors group.
We communicate and conduct business through different legal entities in different locations. This material is communicated in:
Australia and New Zealand by First Sentier Investors (Australia) IM Ltd, authorised and regulated in Australia by the Australian Securities and Investments Commission (AFSL 289017; ABN 89 114 194311)
European Economic Area by First Sentier Investors (Ireland) Limited, authorised and regulated in Ireland by the Central Bank of Ireland (CBI reg no. C182306; reg office 70 Sir John Rogerson's Quay, Dublin 2, Ireland; reg company no. 629188)

Hong Kong by First Sentier Investors (Hong Kong) Limited and has not been reviewed by the Securities & Futures Commission in Hong Kong. First Sentier Investors, FSSA Investment Managers, Stewart Investors, Realindex Investments and Igneo Infrastructure Partners are the business names of First Sentier Investors (Hong Kong) Limited.

Singapore by First Sentier Investors (Singapore) (reg company no. 196900420D) and this advertisement or material has not been reviewed by the Monetary Authority of Singapore. First Sentier Investors (registration number 53236800B), FSSA Investment Managers (registration number 53314080C), Stewart Investors (registration number 53310114W), Realindex Investments (registration number 53472532E) and Igneo Infrastructure Partners (registration number 53447928J) are the business divisions of First Sentier Investors (Singapore).

Japan by First Sentier Investors (Japan) Limited, authorised and regulated by the Financial Service Agency (Director of Kanto Local Finance Bureau (Registered Financial Institutions) No.2611)

United Kingdom by First Sentier Investors (UK) Funds Limited, authorised and regulated by the Financial Conduct Authority (reg. no. 2294743; reg office Finsbury Circus House, 15 Finsbury Circus, London EC2M 7EB)
United States by First Sentier Investors (US) LLC, authorised and regulated by the Securities Exchange Commission (RIA 801-93167)

other jurisdictions, where this document may lawfully be issued, by First Sentier Investors International IM Limited, authorised and regulated in the UK by the Financial Conduct Authority (FCA ref no. 122512; Registered office: 23 St. Andrew Square, Edinburgh, EH2 1BB; Company no. SC079063).
To the extent permitted by law, MUFG and its subsidiaries are not liable for any loss or damage as a result of reliance on any statement or information contained in this document. Neither MUFG nor any of its subsidiaries guarantee the performance of any investment products referred to in this document or the repayment of capital. Any investments referred to are not deposits or other liabilities of MUFG or its subsidiaries, and are subject to investment risk, including loss of income and capital invested
© First Sentier Investors Group