Get the right experience for you. Please select your location and investor type.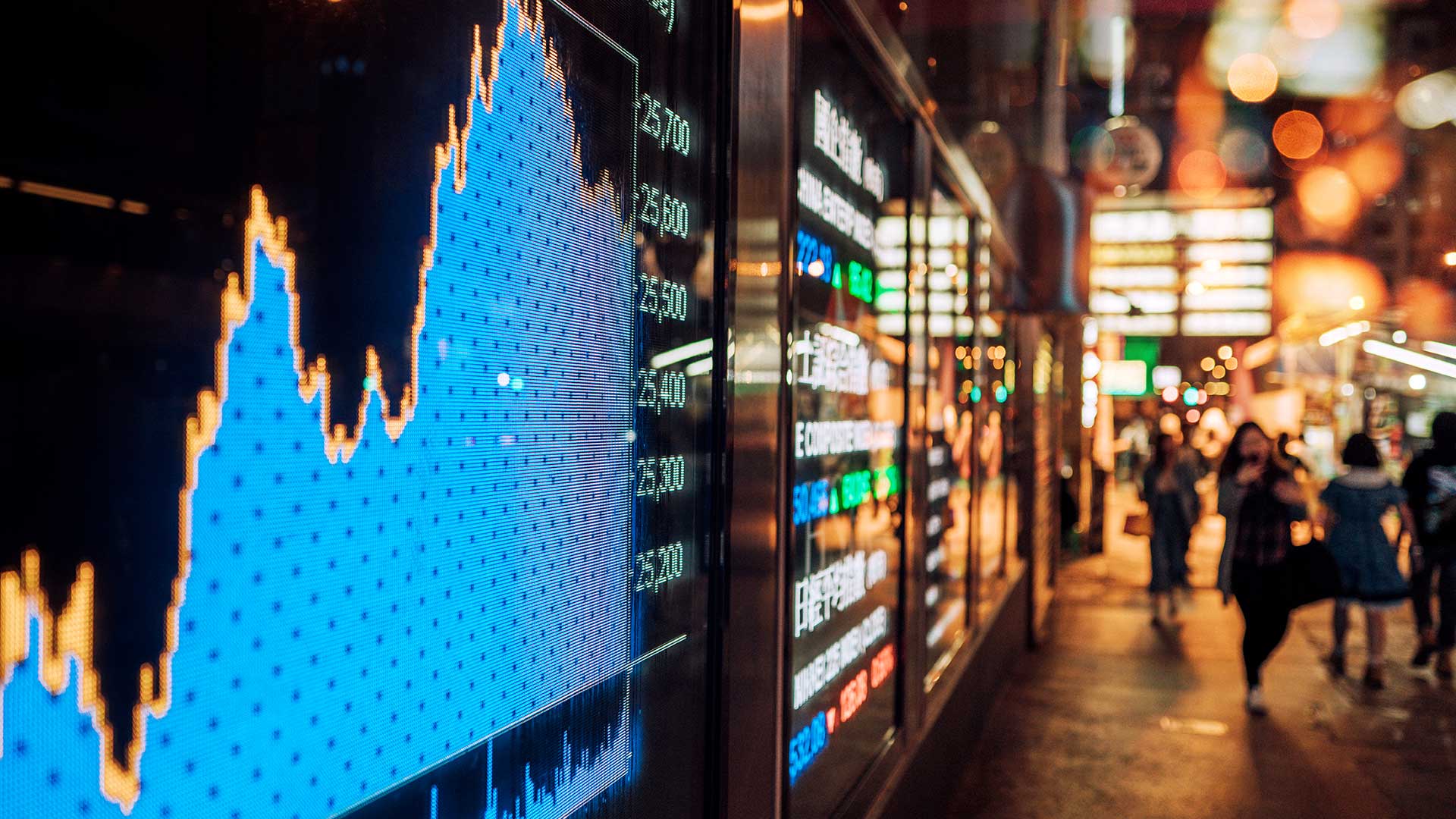 Opinion piece on Unilever
Investors are underestimating Unilever's sustainability success story.
Download PDF version
Since Kraft-Heinz withdrew its offer, analysts have been calling for Unilever to 'accelerate earnings' and become 'more aggressive'. Some are speculating about spin-offs and large acquisitions. Others suggest the company ought to gear up its balance sheet with debt in order to buy back its own shares.
Radical corporate restructuring or a bout of financial engineering might benefit short-term market participants, but we are convinced it will be detrimental to long-term shareholders.
Running any business involves striking a balance between the present and the future. Companies that ramp up profitability for a few years tend to suffer later as a result of that underinvestment. 
The management teams of most listed companies struggle with this, and much of the blame should be laid at the door of short-term oriented stock markets and impatient shareholders. Average holding periods are now measured in months, not years, and many investors want immediate results.
The cacophony of voices from 'the market' seeking to pressure Unilever's management into action seems premised on the misplaced notion that the company has been underachieving. 
In reality, Unilever has been particularly successful at striking the right balance between present and future needs and ambitions. This has enabled the company to deliver not only for its shareholders but also on its broader social purpose.
Investors in Unilever's London listed shares have been rewarded with a return of just under 13% a year over the past decade, vs. a little over 5% a year in the FTSE100. Sustained for ten years, this has meant a 230% return vs. 66% in the index. This is a company which has delivered handsomely for its shareholders.
Meanwhile, through its Sustainable Living Plan, Unilever is strengthening the agricultural practices of 600 thousand farmers in its supply chains. It has reduced the water intensity of its factories by nearly 40%. It is helping reduce child mortality by educating over 300 million consumers in developing countries to use soap.
No company is perfect. But these are not the achievements of a struggling organisation in need of a radical shake up.
Indeed Unilever's commitment to sustainability seems a particularly popular target for critics keen to point out that the company is failing to allocate resources and time efficiently. This seems to betray a fundamental misunderstanding of the company's history, value system and competitive advantages. 
Rather than an optional extra, the Sustainable Living Plan is a central tenet of Unilever's identity, aspirations and long-term strategy.
The crucial point is that rather than a drain on resources or a distraction for management, sustainability leadership has helped to drive superior investment returns over time.
Constructive partnerships with smallholder farmers have helped to make the company's supply chains more efficient and resilient. Environmental efficiency measures have taken cost out of the business and resulted in margins higher than they would otherwise be. Innovative and empowering distribution models have built brand loyalty in emerging markets and positioned the company to grow sales for decades to come in countries like Nigeria, India and Indonesia.
These very real investments in the business involve Unilever making a choice to defer some of today's profits in order to realise greater gains tomorrow. In many cases they may take years – not a few quarters – to bear fruit. And they cannot be captured properly by spreadsheets and financial models. It should come as no surprise, then, that many investors do not see much value in such initiatives.
As a significant shareholder in Unilever on behalf of our clients, Stewart Investors will be encouraging Unilever's allegedly 'chastened' management to resist short-term pressures to take corporate action in the wake of the Kraft-Heinz approach.
Instead we will be supporting them to continue doing what Unilever has been for 130 years: pioneering responsible capitalism and combining sustainability leadership with ample rewards for long-term, patient shareholders.
 
Jack Nelson
First published in the FTfm on 5 March 2017
Investment terms

View our list of investment terms to help you understand the terminology within this document.
Subscribe to our updates
To get regular updates and content from Stewart Investors, please register here.
Important information
This material is for general information purposes only. It does not constitute investment or financial advice and does not take into account any specific investment objectives, financial situation or needs. This is not an offer to provide asset management services, is not a recommendation or an offer or solicitation to buy, hold or sell any security or to execute any agreement for portfolio management or investment advisory services and this material has not been prepared in connection with any such offer. Before making any investment decision you should consider, with the assistance of a financial advisor, your individual investment needs, objectives and financial situation.
We have taken reasonable care to ensure that this material is accurate, current, and complete and fit for its intended purpose and audience as at the date of publication. To the extent this material contains any measurements or data related to environmental, social and governance (ESG) factors, these measurements or data are estimates based on information sourced by the relevant investment team from third parties including portfolio companies and such information may ultimately prove to be inaccurate. No assurance is given or liability accepted regarding the accuracy, validity or completeness of this material and we do not undertake to update it in future if circumstances change.
To the extent this material contains any expression of opinion or forward-looking statements, such opinions and statements are based on assumptions, matters and sources believed to be true and reliable at the time of publication only. This material reflects the views of the individual writers only. Those views may change, may not prove to be valid and may not reflect the views of everyone at First Sentier Investors.
To the extent this material contains any ESG related commitments or targets, such commitments or targets are current as at the date of publication and have been formulated by the relevant investment team in accordance with either internally developed proprietary frameworks or are otherwise based on the Institutional Investors Group on Climate Change (IIGCC) Paris Aligned Investment Initiative framework. The commitments and targets are based on information and representations made to the relevant investment teams by portfolio companies (which may ultimately prove not be accurate), together with assumptions made by the relevant investment team in relation to future matters such as government policy implementation in ESG and other climate-related areas, enhanced future technology and the actions of portfolio companies (all of which are subject to change over time). As such, achievement of these commitments and targets depend on the ongoing accuracy of such information and representations as well as the realisation of such future matters. Any commitments and targets set out in this material are continuously reviewed by the relevant investment teams and subject to change without notice.
About First Sentier Investors
References to 'we', 'us' or 'our' are references to First Sentier Investors, a global asset management business which is ultimately owned by Mitsubishi UFJ Financial Group. Certain of our investment teams operate under the trading names FSSA Investment Managers, Stewart Investors, Realindex Investments and Igneo Infrastructure Partners, all of which are part of the First Sentier Investors group.
We communicate and conduct business through different legal entities in different locations. This material is communicated in:
Australia and New Zealand by First Sentier Investors (Australia) IM Ltd, authorised and regulated in Australia by the Australian Securities and Investments Commission (AFSL 289017; ABN 89 114 194311)
European Economic Area by First Sentier Investors (Ireland) Limited, authorised and regulated in Ireland by the Central Bank of Ireland (CBI reg no. C182306; reg office 70 Sir John Rogerson's Quay, Dublin 2, Ireland; reg company no. 629188)

Hong Kong by First Sentier Investors (Hong Kong) Limited and has not been reviewed by the Securities & Futures Commission in Hong Kong. First Sentier Investors, FSSA Investment Managers, Stewart Investors, Realindex Investments and Igneo Infrastructure Partners are the business names of First Sentier Investors (Hong Kong) Limited.

Singapore by First Sentier Investors (Singapore) (reg company no. 196900420D) and this advertisement or material has not been reviewed by the Monetary Authority of Singapore. First Sentier Investors (registration number 53236800B), FSSA Investment Managers (registration number 53314080C), Stewart Investors (registration number 53310114W), Realindex Investments (registration number 53472532E) and Igneo Infrastructure Partners (registration number 53447928J) are the business divisions of First Sentier Investors (Singapore).

Japan by First Sentier Investors (Japan) Limited, authorised and regulated by the Financial Service Agency (Director of Kanto Local Finance Bureau (Registered Financial Institutions) No.2611)

United Kingdom by First Sentier Investors (UK) Funds Limited, authorised and regulated by the Financial Conduct Authority (reg. no. 2294743; reg office Finsbury Circus House, 15 Finsbury Circus, London EC2M 7EB)
United States by First Sentier Investors (US) LLC, authorised and regulated by the Securities Exchange Commission (RIA 801-93167)

other jurisdictions, where this document may lawfully be issued, by First Sentier Investors International IM Limited, authorised and regulated in the UK by the Financial Conduct Authority (FCA ref no. 122512; Registered office: 23 St. Andrew Square, Edinburgh, EH2 1BB; Company no. SC079063).
To the extent permitted by law, MUFG and its subsidiaries are not liable for any loss or damage as a result of reliance on any statement or information contained in this document. Neither MUFG nor any of its subsidiaries guarantee the performance of any investment products referred to in this document or the repayment of capital. Any investments referred to are not deposits or other liabilities of MUFG or its subsidiaries, and are subject to investment risk, including loss of income and capital invested
© First Sentier Investors Group