Get the right experience for you. Please select your location and investor type.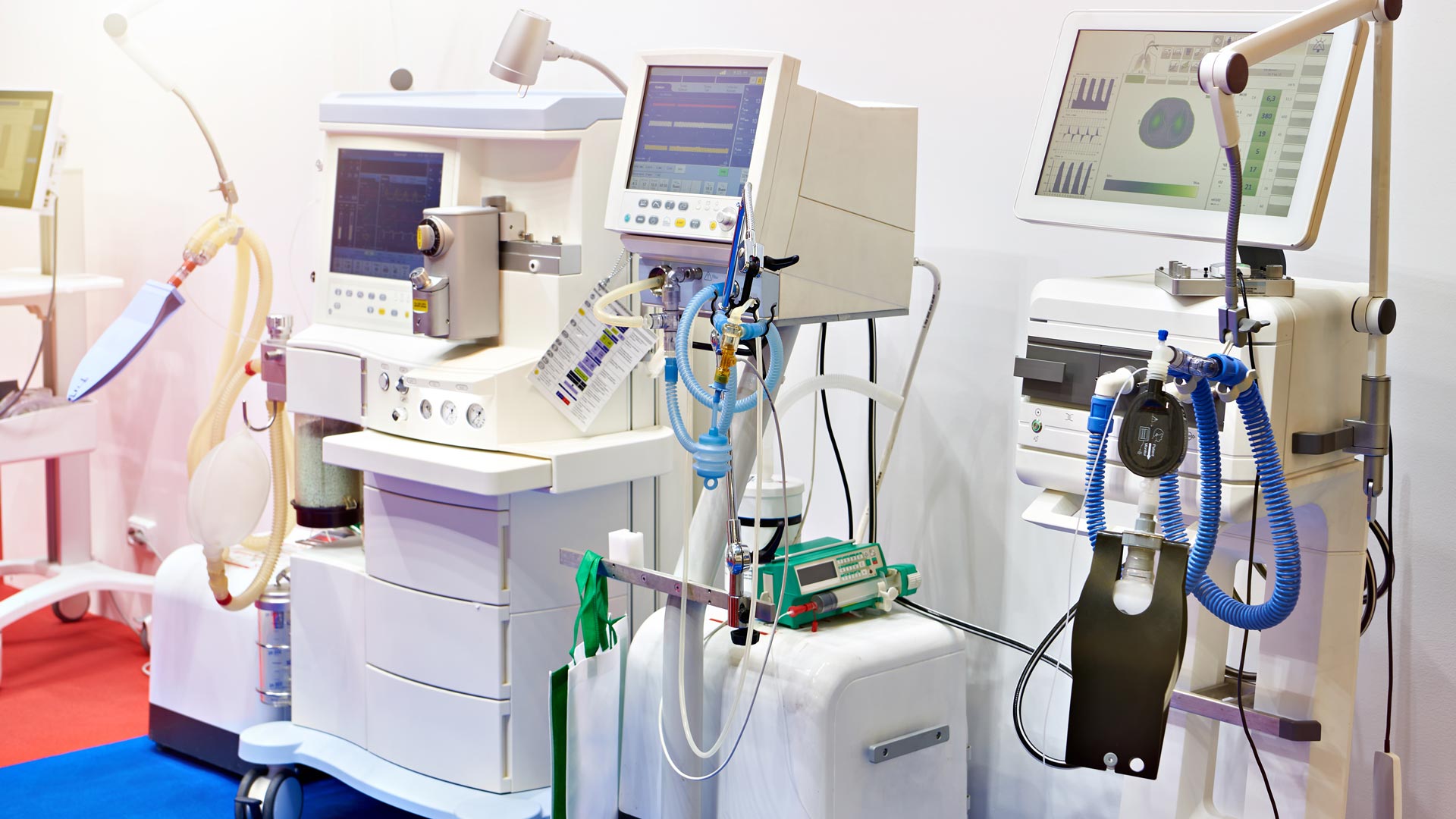 Companies supporting the fight against COVID-19
The COVID-19 pandemic is having a devastating personal and economic impact worldwide and there is an urgent need for governments, companies and individuals to play their part in helping to slow the spread, protect the vulnerable and minimise the human and economic toll.
Download PDF version
Across our portfolios, there are a number of companies that are helping to play a crucial part, either by providing diagnostic tools, expanding their healthcare services, providing extra hand-washing and hygiene supplies or simply making sure we still have food available on our supermarket shelves. 
Below is a selection of the most notable examples:
DiaSorin – an Italian-listed multinational biotechnology company that has successfully launched a rapid response (60 minutes compared to the current 5-7 hours) COVID-19 diagnostic test and are working on an antibody test, expected soon.
Fisher & Paykel Healthcare – a New Zealand-listed manufacturer of products and systems for use in respiratory care, including breathing apparatus and masks. The company has ramped up their manufacturing output in order to meet the increasing global demand for their respiratory products that are directly involved in treating patients with COVID-19.
CSL – an Australian-listed company with dominant market position in blood plasma biotherapies used for treating rare diseases, supporting organ transplants, and developing vaccines and anti-venom serums. The company is working as part of an industry alliance to develop potential plasma-derived therapy for treating COVID-19. They are also donating proprietary technology to the University of Queensland's pre-clinical development program.
Dr Lal Pathlabs – an Indian-listed blood testing and diagnostic laboratory chain which has been authorised for testing for COVID-19 in India.
Philips – a Dutch-listed conglomerate that is increasing the production of certain critical care products and solutions to help diagnose and treat patients, including hospital ventilators, vital sign monitors, diagnostic imaging and medical consumables.
Unilever – the UK and Dutch-listed consumer goods company is donating €100 million worth of soap, sanitiser, bleach and food to the COVID Action Platform of the World Economic Forum, as well as other product donations and handwashing education programmes at a national and local level. They are also offering€500 million of cash flow relief to support small and medium sized enterprises in their supply chain to help them with financial liquidity, and are extending credit to selected small-scale retail customers whose business rely on Unilever, to help them manage and protect jobs.
Of course there are many more examples of companies helping through their business-as-usual operations. These include Ain Holdings, the Japanese-listed franchisor of pharmacies and operator of drugstores, which provides access to consumer health and food products across Japan; Godrej Consumer, the Indian-listed consumer goods company, which sells health and hygiene supplies and also slashed the prices of their hand sanitisers; through to Neogen, the US-listed maker of food safety diagnostic tests, and animal health and hygiene products, including cleaners and disinfectants, for use in agricultural and food production settings. The EPA (United States Environmental Protection Agency) has approved four of their disinfectants to be used against Covid-19.
We trust these well stewarded companies will remain focused on the long-term and not exploit the obvious opportunity to put short-term profits ahead of patient and society welfare.
Investment terms

View our list of investment terms to help you understand the terminology within this document.
Subscribe to our updates
To get regular updates and content from Stewart Investors, please register here.
Important information
This material is for general information purposes only. It does not constitute investment or financial advice and does not take into account any specific investment objectives, financial situation or needs. This is not an offer to provide asset management services, is not a recommendation or an offer or solicitation to buy, hold or sell any security or to execute any agreement for portfolio management or investment advisory services and this material has not been prepared in connection with any such offer. Before making any investment decision you should consider, with the assistance of a financial advisor, your individual investment needs, objectives and financial situation.
We have taken reasonable care to ensure that this material is accurate, current, and complete and fit for its intended purpose and audience as at the date of publication. To the extent this material contains any measurements or data related to environmental, social and governance (ESG) factors, these measurements or data are estimates based on information sourced by the relevant investment team from third parties including portfolio companies and such information may ultimately prove to be inaccurate. No assurance is given or liability accepted regarding the accuracy, validity or completeness of this material and we do not undertake to update it in future if circumstances change.
To the extent this material contains any expression of opinion or forward-looking statements, such opinions and statements are based on assumptions, matters and sources believed to be true and reliable at the time of publication only. This material reflects the views of the individual writers only. Those views may change, may not prove to be valid and may not reflect the views of everyone at First Sentier Investors.
To the extent this material contains any ESG related commitments or targets, such commitments or targets are current as at the date of publication and have been formulated by the relevant investment team in accordance with either internally developed proprietary frameworks or are otherwise based on the Institutional Investors Group on Climate Change (IIGCC) Paris Aligned Investment Initiative framework. The commitments and targets are based on information and representations made to the relevant investment teams by portfolio companies (which may ultimately prove not be accurate), together with assumptions made by the relevant investment team in relation to future matters such as government policy implementation in ESG and other climate-related areas, enhanced future technology and the actions of portfolio companies (all of which are subject to change over time). As such, achievement of these commitments and targets depend on the ongoing accuracy of such information and representations as well as the realisation of such future matters. Any commitments and targets set out in this material are continuously reviewed by the relevant investment teams and subject to change without notice.
About First Sentier Investors
References to 'we', 'us' or 'our' are references to First Sentier Investors, a global asset management business which is ultimately owned by Mitsubishi UFJ Financial Group. Certain of our investment teams operate under the trading names FSSA Investment Managers, Stewart Investors, Realindex Investments and Igneo Infrastructure Partners, all of which are part of the First Sentier Investors group.
We communicate and conduct business through different legal entities in different locations. This material is communicated in:
Australia and New Zealand by First Sentier Investors (Australia) IM Ltd, authorised and regulated in Australia by the Australian Securities and Investments Commission (AFSL 289017; ABN 89 114 194311)
European Economic Area by First Sentier Investors (Ireland) Limited, authorised and regulated in Ireland by the Central Bank of Ireland (CBI reg no. C182306; reg office 70 Sir John Rogerson's Quay, Dublin 2, Ireland; reg company no. 629188)

Hong Kong by First Sentier Investors (Hong Kong) Limited and has not been reviewed by the Securities & Futures Commission in Hong Kong. First Sentier Investors, FSSA Investment Managers, Stewart Investors, Realindex Investments and Igneo Infrastructure Partners are the business names of First Sentier Investors (Hong Kong) Limited.

Singapore by First Sentier Investors (Singapore) (reg company no. 196900420D) and this advertisement or material has not been reviewed by the Monetary Authority of Singapore. First Sentier Investors (registration number 53236800B), FSSA Investment Managers (registration number 53314080C), Stewart Investors (registration number 53310114W), Realindex Investments (registration number 53472532E) and Igneo Infrastructure Partners (registration number 53447928J) are the business divisions of First Sentier Investors (Singapore).

Japan by First Sentier Investors (Japan) Limited, authorised and regulated by the Financial Service Agency (Director of Kanto Local Finance Bureau (Registered Financial Institutions) No.2611)

United Kingdom by First Sentier Investors (UK) Funds Limited, authorised and regulated by the Financial Conduct Authority (reg. no. 2294743; reg office Finsbury Circus House, 15 Finsbury Circus, London EC2M 7EB)
United States by First Sentier Investors (US) LLC, authorised and regulated by the Securities Exchange Commission (RIA 801-93167)

other jurisdictions, where this document may lawfully be issued, by First Sentier Investors International IM Limited, authorised and regulated in the UK by the Financial Conduct Authority (FCA ref no. 122512; Registered office: 23 St. Andrew Square, Edinburgh, EH2 1BB; Company no. SC079063).
To the extent permitted by law, MUFG and its subsidiaries are not liable for any loss or damage as a result of reliance on any statement or information contained in this document. Neither MUFG nor any of its subsidiaries guarantee the performance of any investment products referred to in this document or the repayment of capital. Any investments referred to are not deposits or other liabilities of MUFG or its subsidiaries, and are subject to investment risk, including loss of income and capital invested
© First Sentier Investors Group