Get the right experience for you. Please select your location and investor type.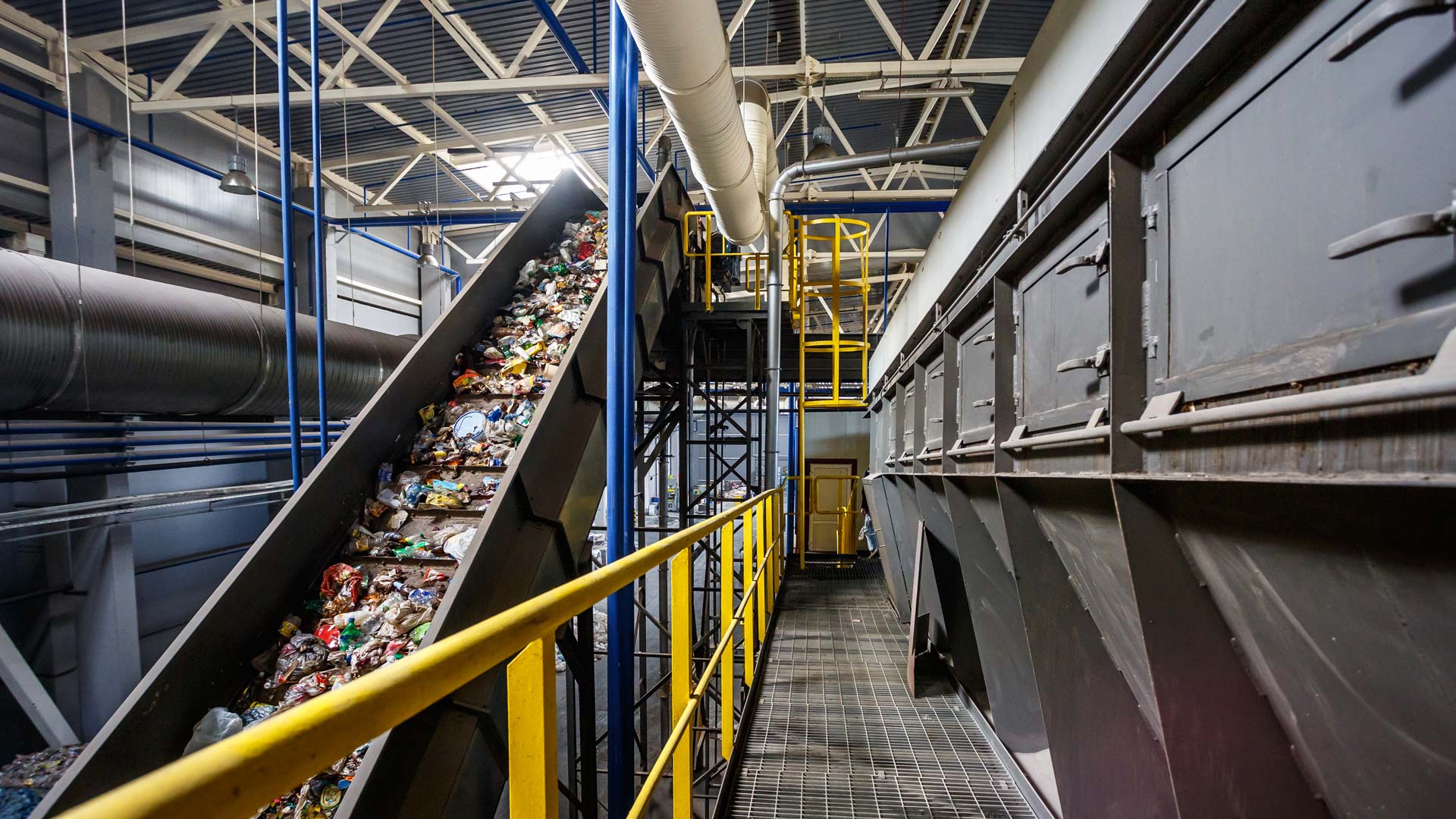 Implementing the Sustainable Development Goal 12
The United Nations Sustainable Development Goals (SDGs) provide a clear and vital framework around which investors and the broader business community can unite to achieve a collective goal of cleaner business practices. One goal which many investors and businesses are placing emphasis on is SDG 12: Responsible Consumption and Production.
Download PDF version
'Earth Overshoot Day', the day humanity has depleted all resources that our planet is capable of renewing for a whole year1, occurs earlier every year that goes by. In 2019 it was 29 July, while in 1970 it was 29 December.2
In 2017, global material consumption amounted to 92.1 billion tons, a 254% increase from 1970, and is projected to grow to an astounding 190 billion tons by 2060 if we do not make drastic changes.3 Our appetite for consumption not only tests the physical boundaries of what our planet is capable of, but also contributes to climate change, the extinction crisis, waste and pollution. Given these trends, we are faced with the urgent challenge of avoiding unnecessary resource use, reducing waste, and reusing and recycling all valuable materials.
In the areas of sustainability and responsible investing, often plagued by vague jargon and greenwashing4, the United Nations Sustainable Development Goals (SDGs) provide a clear and vital framework around which investors and the broader business community can unite to achieve a collective goal of cleaner business practices. One goal which many investors and businesses are placing emphasis on is SDG 12: Responsible Consumption and Production. The goal calls for, among other things, energy and resource efficiency, minimisation of waste generation, environmentally-friendly infrastructure, and sustainable and fair jobs. Simply put: "doing more and better with less."5
One concept that is often synonymous with the SDG 12 is the circular economy, which is a process that deviates from our traditional model of 'take-make-waste' to one that is regenerative, seeing waste and pollution as a fundamental design flaw. Since 80% of a product's environmental impact can be calculated during the design stage, keeping materials in use and allowing natural systems to regenerate are vital to achieving circularity.6 An example of circular business model innovation is at Interface7, pivoting from traditional to modular carpets made from reclaimed materials, closing the loop and achieving carbon neutrality across their entire life cycle.8
The birth of the circular economy cannot be traced to one specific date, but applications to modern systems gained prominence in the late 1970s.9 One such idea, designed by Michael Braungart and Bill McDonough, treats all material within a given process as either technological or biological nutrients.10 Essentially, waste is regarded as food in these closed-loop systems.
Since the 1970s, the circular economy philosophy has gained momentum and is now regarded as key to future sustainable development, particularly in relation to the SDG 12.
Although internal design processes are crucial to eliminating waste and pollution, collaboration across industries will also be necessary. Unilever is redesigning their plastic packaging to ensure that they halve the amount of virgin materials used, and collect and process more plastic than they sell.11 Through direct investment and partnerships in waste processing, the use of recycled plastics in their products, and producer responsibility schemes, Unilever is aiming to strengthen the market for recycled plastics and boost innovation in the packaging industry.12 This initiative relates to the SDG sub-target 12.5, which calls for reduction of waste generation through prevention, recycling and reuse. By encouraging manufacturers, recyclers, and consumers to increase recycling rates, their efforts contribute to securing a stable and certified supply of recycled raw materials across geographical locations.
An example of a company experiencing tailwinds in the circular economy space is Brambles, a supply-chain logistics company that is operating the world's largest pool of reusable pallets, crates and containers.
By sourcing 99.7% of their wood from certified suppliers, they are regenerating stocks of raw materials and boosting demand for sustainable forest products. As a result of their share and reuse model, 1.7 million trees and 1.3 megatonnes of wood and plastic waste have been saved.13 By reimagining their business model, Brambles embodies the SDG sub-target 12.5 through reducing pollution, keeping materials in the cycle, and regenerating natural resources.
There are other companies that provide supporting activities for their customers, indirectly contributing towards the shift to global responsible consumption and production. Ansys is a software-based company that supports the SDG 12 through real-world engineering simulation software applicable to a wide range of industries, including the electrification of vehicles, mining and wastewater. Through the software, customers are able to virtually test the performance of products and processes, energy efficiency, greenhouse gas emissions, and water usage without having to create physical prototypes.14 For instance, the company New Wind used Ansys' software to create a more aesthetically pleasing energy source for urban areas, whose tree-like wind power generator design captures wind in specially-crafted plastic 'leaves.'15
Through a move from hardware to software-based design, Ansys contributes indirectly to the SDG sub-targets 12.5 and 12.2, contributing to the sustainable management of natural resources. Our conversations with management suggest their technology reduces development time nine-fold and overall product cost four-fold, reinforcing the case for why sustainable business practices, propelled by innovation and good management, will perform better than non-sustainable counterparts in the long term.
"Climate change is sometimes misunderstood as being about changes in the weather. In reality, it is about changes in our very way of life."
Today's efforts to reverse and prevent climate change are largely focused on renewable energy. Though this is significant in tackling around 55% of greenhouse gas emissions, the remaining 45% of emissions demand a fundamental shift in the systems and processes in place for the consumption and production of goods.16
Transformations are complex and often affect an entire value chain. Concepts like the circular economy and the targets embedded within the SDG 12 are important investment considerations and offer valuable insight into company and management quality.
Developing an understanding of product life cycles and recognising "hot spots" where the greatest improvements can be made, or where potential hidden risks lie, can help investors avoid value traps and identify companies positioned to benefit from sustainability.
Investors play a critical role in achieving long-term value and circularity through stewardship and engagement. Innovations like those being undertaken by Unilever are more likely to succeed when backed by engaged, long-term shareholders.
Investors are able to encourage businesses and the investment industry to prioritise sustainable development in alignment with the SDGs. They have the ability to influence the management of companies, including through dialogue around Environmental, Social and Governance (ESG) reporting, sharing of best practices, and encouragement. To help mobilise capital towards circular economy efforts, investors can suggest areas of improvement, such as product innovation, upscaling initiatives, business model innovation and the development of markets for secondary materials.17
By rewarding companies who prioritise sustainability and the circular economy, long-term investors provide an alternative voice to the sometimes misleading and often short-term market noise.
If we are to reduce the strain we put on our planet and reverse the trend of 'Earth Overshoot Day', we must seriously reconsider the ways we consume and produce. As Paul Polman said:
Investment terms

View our list of investment terms to help you understand the terminology within this document.
Subscribe to our updates
To get regular updates and content from Stewart Investors, please register here.
Important information
This material is for general information purposes only. It does not constitute investment or financial advice and does not take into account any specific investment objectives, financial situation or needs. This is not an offer to provide asset management services, is not a recommendation or an offer or solicitation to buy, hold or sell any security or to execute any agreement for portfolio management or investment advisory services and this material has not been prepared in connection with any such offer. Before making any investment decision you should consider, with the assistance of a financial advisor, your individual investment needs, objectives and financial situation.
We have taken reasonable care to ensure that this material is accurate, current, and complete and fit for its intended purpose and audience as at the date of publication. To the extent this material contains any measurements or data related to environmental, social and governance (ESG) factors, these measurements or data are estimates based on information sourced by the relevant investment team from third parties including portfolio companies and such information may ultimately prove to be inaccurate. No assurance is given or liability accepted regarding the accuracy, validity or completeness of this material and we do not undertake to update it in future if circumstances change.
To the extent this material contains any expression of opinion or forward-looking statements, such opinions and statements are based on assumptions, matters and sources believed to be true and reliable at the time of publication only. This material reflects the views of the individual writers only. Those views may change, may not prove to be valid and may not reflect the views of everyone at First Sentier Investors.
To the extent this material contains any ESG related commitments or targets, such commitments or targets are current as at the date of publication and have been formulated by the relevant investment team in accordance with either internally developed proprietary frameworks or are otherwise based on the Institutional Investors Group on Climate Change (IIGCC) Paris Aligned Investment Initiative framework. The commitments and targets are based on information and representations made to the relevant investment teams by portfolio companies (which may ultimately prove not be accurate), together with assumptions made by the relevant investment team in relation to future matters such as government policy implementation in ESG and other climate-related areas, enhanced future technology and the actions of portfolio companies (all of which are subject to change over time). As such, achievement of these commitments and targets depend on the ongoing accuracy of such information and representations as well as the realisation of such future matters. Any commitments and targets set out in this material are continuously reviewed by the relevant investment teams and subject to change without notice.
About First Sentier Investors
References to 'we', 'us' or 'our' are references to First Sentier Investors, a global asset management business which is ultimately owned by Mitsubishi UFJ Financial Group. Certain of our investment teams operate under the trading names FSSA Investment Managers, Stewart Investors and Realindex Investments, all of which are part of the First Sentier Investors group.
We communicate and conduct business through different legal entities in different locations. This material is communicated in:
Australia and New Zealand by First Sentier Investors (Australia) IM Ltd, authorised and regulated in Australia by the Australian Securities and Investments Commission (AFSL 289017; ABN 89 114 194311)
European Economic Area by First Sentier Investors (Ireland) Limited, authorised and regulated in Ireland by the Central Bank of Ireland (CBI reg no. C182306; reg office 70 Sir John Rogerson's Quay, Dublin 2, Ireland; reg company no. 629188)

Hong Kong by First Sentier Investors (Hong Kong) Limited and has not been reviewed by the Securities & Futures Commission in Hong Kong. First Sentier Investors, FSSA Investment Managers and Stewart Investors are the business names of First Sentier Investors (Hong Kong) Limited.

Singapore by First Sentier Investors (Singapore) (reg company no. 196900420D) and this advertisement or material has not been reviewed by the Monetary Authority of Singapore. First Sentier Investors (registration number 53236800B), FSSA Investment Managers (registration number 53314080C) and Stewart Investors (registration number 53310114W) are the business divisions of First Sentier Investors (Singapore).

Japan by First Sentier Investors (Japan) Limited, authorised and regulated by the Financial Service Agency (Director of Kanto Local Finance Bureau (Registered Financial Institutions) No.2611)

United Kingdom by First Sentier Investors (UK) Funds Limited, authorised and regulated by the Financial Conduct Authority (reg. no. 2294743; reg office Finsbury Circus House, 15 Finsbury Circus, London EC2M 7EB)
United States by First Sentier Investors (US) LLC, authorised and regulated by the Securities Exchange Commission (RIA 801-93167)

other jurisdictions, where this document may lawfully be issued, by First Sentier Investors International IM Limited, authorised and regulated in the UK by the Financial Conduct Authority (FCA ref no. 122512; Registered office: 23 St. Andrew Square, Edinburgh, EH2 1BB; Company no. SC079063).
To the extent permitted by law, MUFG and its subsidiaries are not liable for any loss or damage as a result of reliance on any statement or information contained in this document. Neither MUFG nor any of its subsidiaries guarantee the performance of any investment products referred to in this document or the repayment of capital. Any investments referred to are not deposits or other liabilities of MUFG or its subsidiaries, and are subject to investment risk, including loss of income and capital invested
© First Sentier Investors Group