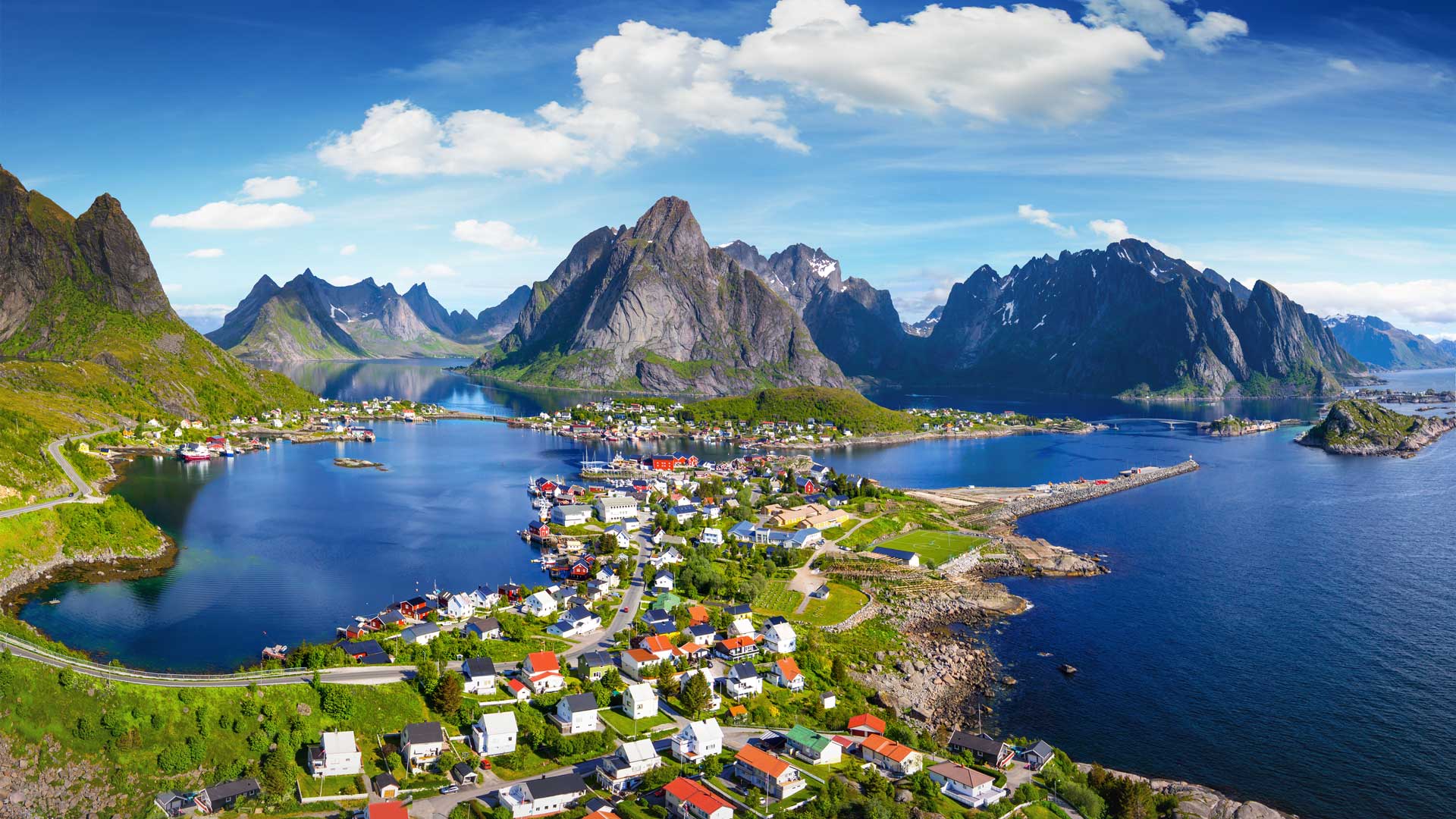 Is Europe leading the way in sustainable business?
Europe is seldom considered the most exciting place to invest. This is mainly because European index returns – a proxy for average market returns – have been modest over most time frames. But Europe offers some excellent investment opportunities for active investors willing to seek out its treasures.
Download PDF version
Europe is home to many high quality companies, including some of the world's leading sustainability companies. 
The region has spawned outstanding renewable energy, energy efficiency, healthcare and bioscience companies, as well as a growing number of dynamic technology businesses. Many of these companies are solving difficult problems, meeting vital needs, and helping society do more with less. They are also well positioned to benefit from changing consumer preferences and increased investment in sustainability projects.
What makes Europe a leader in sustainability?
Firstly, the region is home to a large number of established companies with long histories, many of which are controlled by foundations or families who operate with intergenerational time horizons and measure success in decades, not months or years.
The best of these long-term company stewards constantly adapt and evolve their businesses so they remain relevant today and into the future. They grasp sustainability risks and opportunities, and show resolve and patience in addressing them. They focus on gaining and maintaining the respect of all of their stakeholders – customers, suppliers, employees, shareholders, and the communities in which they operate. And they are able to manage the difficult job of balancing the sometimes-competing interests of these different stakeholder groups. 
Secondly, cultural and social norms in Europe have created a climate in which sustainable business ideas and innovations can flourish. Environmental and social consciousness, a concern for future generations, and a willingness to operate with long-term time horizons, all go hand in hand. These concepts are mutually reinforcing and create an environment in which the best sustainability companies can thrive.
Thirdly, many European countries have had sustainability regulations and policies in place for decades, which have helped to establish best practices. The European Union1 (EU), for example, has been a driving force for reducing global carbon emissions, and was the first region to commit to being carbon neutral by 2050. More than one-third of the EU's recent €750 billion economic recovery package has been earmarked for climate-related expenditure. The European Investment Bank also plans to make 50% of loans available for sustainable activities by the end of 2025, and to mobilise €1 trillion of green investment by 2030.2
A great example of a company that is flourishing in this environment is Tomra3, a Norwegian business that makes automated recycling, reverse vending and sensor-based sorting technologies. Tomra was founded in the 1970s when the Planke brothers invented a machine that could quickly and easily take back beverage bottles for re-use. Since then, Tomra has supplied 82,000 reverse vending machines across more than 60 markets, enabling 40 billion drinks containers to be collected for recycling, instead of ending up as litter or in landfills.4
Tomra's sorting machines inspect and sort millions of agricultural products every hour, helping improve efficiency and safety, ensure quality, and reduce waste. The company's entire business model is built around the idea of a circular economy, making it well placed to benefit from sustainability tailwinds associated with increased investment in sustainable infrastructure and changing consumer habits. 
The Danish bioscience company Chr. Hansen is also a leader in its field, and is a company that benefits from long-term stewardship from the Novo Nordisk Foundation. 
The company develops microbes and enzymes for the food, nutritional, pharmaceutical and agricultural industries. Their ingredients improve the yield, taste, nutritional value and shelf life of a wide range of foods, and help to replace artificial additives with natural alternatives. Their plant health products also allow farmers to eliminate or reduce their use of pesticides, helping safeguard the environment, consumers and local communities. 
Alfen is another industry leader and operates at the heart of the sustainable energy and decarbonisation revolution. It supplies smart grids, electric vehicle charging stations and energy storage systems – essential building blocks of the clean electricity grids and transportation networks required for sustainable economies and societies. Alfen is already a market leader in the Netherlands and is expanding throughout northern Europe and Scandinavia.
In short, although Europe is seldom considered an exciting investment destination, it is home to some world-beating companies that are particularly well positioned to benefit from, and contribute to, a more sustainable future. For active investors willing to seek out the highest quality sustainability companies, Europe offers some excellent opportunities for attractive investment returns. 
Lorna Logan
Rob Harley
June 2021
Investment terms

View our list of investment terms to help you understand the terminology within this document.
Subscribe to our updates
To get regular updates and content from Stewart Investors, please register here.
Important information
This material is for general information purposes only. It does not constitute investment or financial advice and does not take into account any specific investment objectives, financial situation or needs. This is not an offer to provide asset management services, is not a recommendation or an offer or solicitation to buy, hold or sell any security or to execute any agreement for portfolio management or investment advisory services and this material has not been prepared in connection with any such offer. Before making any investment decision you should conduct your own due diligence and consider your individual investment needs, objectives and financial situation and read the relevant offering documents for details including the risk factors disclosure. Any person who acts upon, or changes their investment position in reliance on, the information contained in these materials does so entirely at their own risk.
We have taken reasonable care to ensure that this material is accurate, current, and complete and fit for its intended purpose and audience as at the date of publication but the information contained in the material may be subject to change thereafter without notice. No assurance is given or liability accepted regarding the accuracy, validity or completeness of this material.
To the extent this material contains any expression of opinion or forward-looking statements, such opinions and statements are based on assumptions, matters and sources believed to be true and reliable at the time of publication only. This material reflects the views of the individual writers only. Those views may change, may not prove to be valid and may not reflect the views of everyone at First Sentier Investors.
Past performance is not indicative of future performance. All investment involves risks and the value of investments and the income from them may go down as well as up and you may not get back your original investment. Actual outcomes or results may differ materially from those discussed. Readers must not place undue reliance on forward-looking statements as there is no certainty that conditions current at the time of publication will continue.
References to specific securities (if any) are included for the purpose of illustration only and should not be construed as a recommendation to buy or sell the same. Any securities referenced may or may not form part of the holdings of First Sentier Investors' portfolios at a certain point in time, and the holdings may change over time.
References to comparative benchmarks or indices (if any) are for illustrative and comparison purposes only, may not be available for direct investment, are unmanaged, assume reinvestment of income, and have limitations when used for comparison or other purposes because they may have volatility, credit, or other material characteristics (such as number and types of securities) that are different from the funds managed by First Sentier Investors.
Selling restrictions
Not all First Sentier Investors products are available in all jurisdictions.
This material is neither directed at nor intended to be accessed by persons resident in, or citizens of any country, or types or categories of individual where to allow such access would be unlawful or where it would require any registration, filing, application for any licence or approval or other steps to be taken by First Sentier Investors in order to comply with local laws or regulatory requirements in such country.
This material is intended for 'professional clients' (as defined by the UK Financial Conduct Authority, or under MiFID II), 'wholesale clients' (as defined under the Corporations Act 2001 (Cth) or Financial Markets Conduct Act 2013 (New Zealand) and 'professional' and 'institutional' investors as may be defined in the jurisdiction in which the material is received, including Hong Kong, Singapore, Japan and the United States, and should not be relied upon by or be passed to other persons.
The First Sentier Investors funds referenced in these materials are not registered for sale in the United States and this document is not an offer for sale of funds to US persons (as such term is used in Regulation S promulgated under the 1933 Act). Fund-specific information has been provided to illustrate First Sentier Investors' expertise in the strategy. Differences between fund-specific constraints or fees and those of a similarly managed mandate would affect performance results.
About First Sentier Investors
References to 'we', 'us' or 'our' are references to First Sentier Investors, a global asset management business which is ultimately owned by Mitsubishi UFJ Financial Group, Inc (MUFG). Our investment team operates under the trading name of Stewart Investors which is part of the First Sentier Investors Group.
This material may not be copied or reproduced in whole or in part, and in any form or by any means circulated without the prior written consent of First Sentier Investors.
We communicate and conduct business through different legal entities in different locations. This material is communicated in:
Australia and New Zealand by First Sentier Investors (Australia) IM Ltd, authorised and regulated in Australia by the Australian Securities and Investments Commission (AFSL 289017; ABN 89 114 194311)
the European Economic Area by First Sentier Investors (Ireland) Limited, authorised and regulated in Ireland by the Central Bank of Ireland (CBI ref no. C182306; Registered office: 70 Sir John Rogerson's Quay, Dublin 2, Ireland; Company no. 629188).
Hong Kong by First Sentier Investors (Hong Kong) Limited and has not been reviewed by the Securities & Futures Commission in Hong Kong. First Sentier Investors and Stewart Investors are business names of First Sentier Investors (Hong Kong) Limited.
Singapore by First Sentier Investors (Singapore) (Company no. 196900420D) and this advertisement or material has not been reviewed by the Monetary Authority of Singapore. First Sentier Investors (registration number 53236800B) and Stewart Investors (registration number 53310114W) are business divisions of First Sentier Investors (Singapore).
Japan by First Sentier Investors (Japan) Limited, authorised and regulated by the Financial Service Agency (Director of Kanto Local Finance Bureau (Registered Financial Institutions) No.2611).
the United Kingdom by First Sentier Investors (UK) Funds Limited, authorised and regulated by the Financial Conduct Authority (FCA ref no. 143359;  Registered office: Finsbury Circus House, 15 Finsbury Circus, London EC2M 7EB; Company no. 2294743).
the United States by First Sentier Investors (US) LLC, authorised and regulated by the Securities Exchange Commission (RIA 801-93167).
other jurisdictions, where this document may lawfully be issued, by First Sentier Investors International IM Limited, authorised and regulated in the UK by the Financial Conduct Authority (FCA ref no. 122512; Registered office: 23 St. Andrew Square, Edinburgh, EH2 1BB; Company no. SC079063).
To the extent permitted by law, MUFG and its subsidiaries are not liable for any loss or damage as a result of reliance on any statement or information contained in this document. Neither MUFG nor any of its subsidiaries guarantee the performance of any investment products referred to in this document or the repayment of capital. Any investments referred to are not deposits or other liabilities of MUFG or its subsidiaries, and are subject to investment risk, including loss of income and capital invested.
© First Sentier Investors Group